Ryan Lochte says wants to open up his own clothing store called 'Black by Lochte'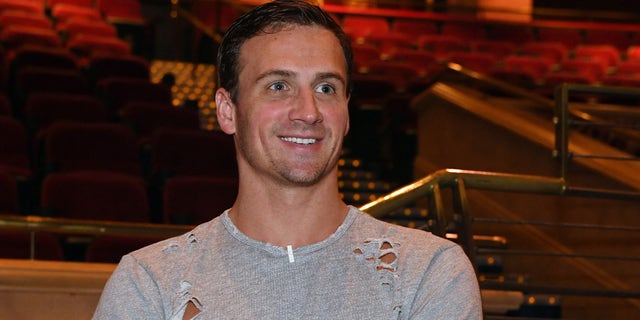 Newly engaged Ryan Lochte wants to dive into the fashion world.
According to a new profile in New York Magazine, the Olympic swimmer revealed that he has plans to one day open his own retail store and call it Black by Lochte. He said he was inspired to launch the clothing line during a recent shopping trip to Los Angeles' The Grove.
"Everything in the store will be black. Because you know how everyone wears black clothes?" he said. "Different brands, but all black."
Lochte is currently on a 10-month suspension from the U.S. Olympic Committee for his involvement in the now-infamous gas station incident during the Summer Olympics in Rio de Janiero. Rochte was caught fabricating the details of an alleged robbery while he was in Rio. He said he doesn't miss swimming because it has given him some form of freedom.
"It's weird to have this free time," he said. "But it's cool because I actually get to do stuff I couldn't do before."
Among those things are "Dancing with the Stars" – which he said is "almost kinda like a job" – and planning an elaborate proposal to his "Playboy" model girlfriend Kayla Rae Reid.
In the article, Lochte said he was contractually required to say he was single during the Olympics even though he had been dating Reid since January.