Russia, Qatar World Cup bids hang in balance as FIFA reviews corruption report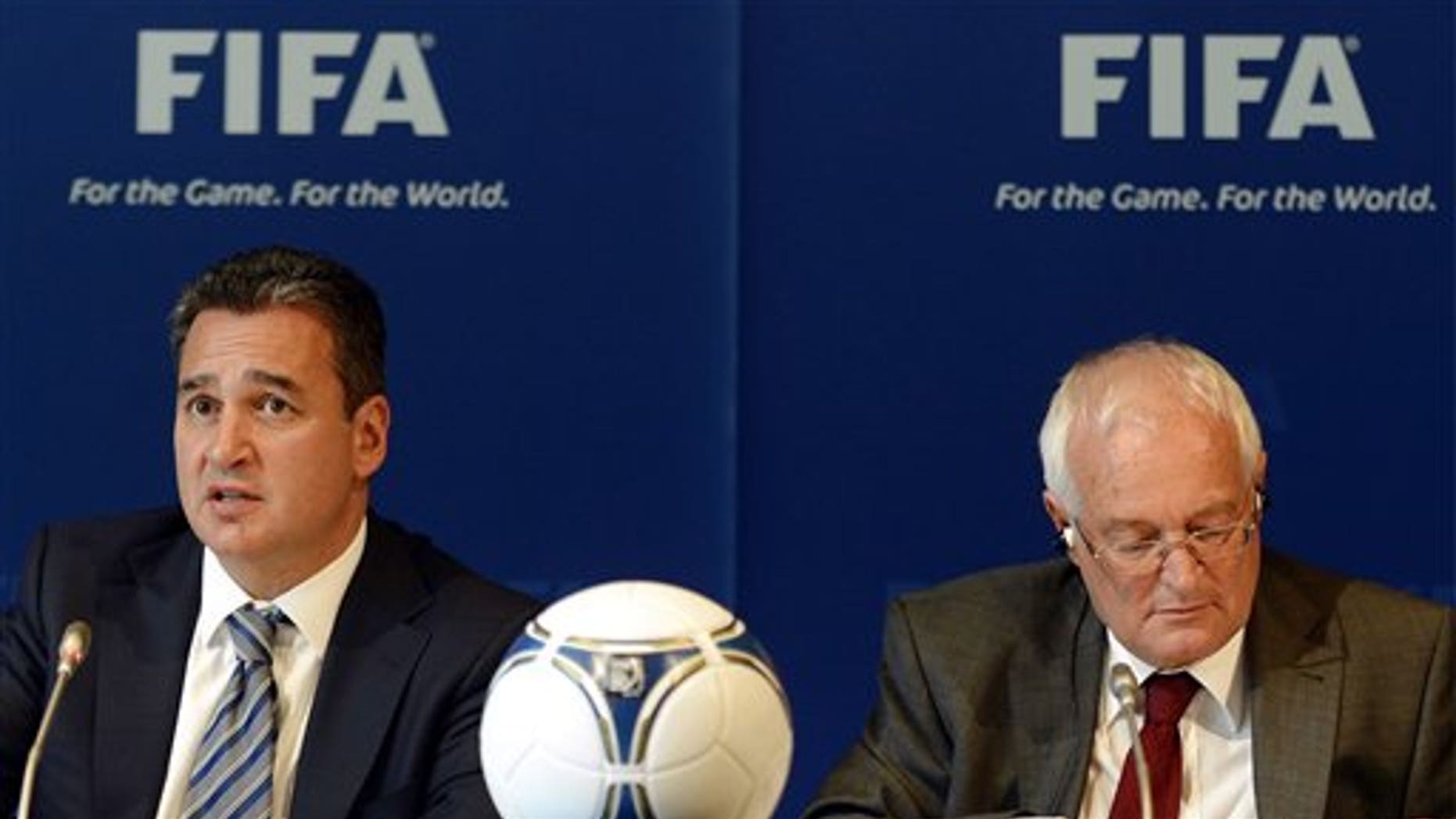 ZURICH (AP) – FIFA, the world's soccer governing body, will further review the 2018 and 2022 World Cup corruption investigation, putting the status of hosts Russia and Qatar back in question.
The group says American prosecutor Michael Garcia and ethics judge Joachim Eckert want Domenico Scala, the independent chairman of FIFA's financial monitoring panel, to study Garcia's 430-page report.
Scala would then recommend details of the confidential dossier to be discussed by FIFA's executive committee.
Scala, a Swiss businessman, got the unexpected duty Thursday after Garcia and Eckert met in Zurich, capping a chaotic week for FIFA.
The FIFA-released summary report of Garcia's investigation, written by Eckert, said there was wrongdoing by Russia, Qatar and other candidates, but "of very limited scope ... far from reaching any threshold that would require returning to the bidding process, let alone reopening it." he wrote.
Eckert refused to identify any current FIFA board members implicated by Garcia.
Garcia appealed Eckert's decision last week to close the case against Russia and Qatar.
Garcia's report has criticisms of a "culture of entitlement" at the board level, according to an official briefed on the text who spoke to the AP on condition of anonymity. FIFA president Sepp Blatter's leadership was mostly praised by Eckert but slammed in the investigation.
Many soccer fans are enraged that Qatar — a tiny country of little sports tradition and searing summer heat, yet owning a key power broking seat at FIFA and a bloated campaign budget fueled by natural gas riches — could host their cherished event. And possibly in November 2022, interrupting the traditional club season.