Rubén Amaro Jr., MLB's Lone Latino GM, Gets Extension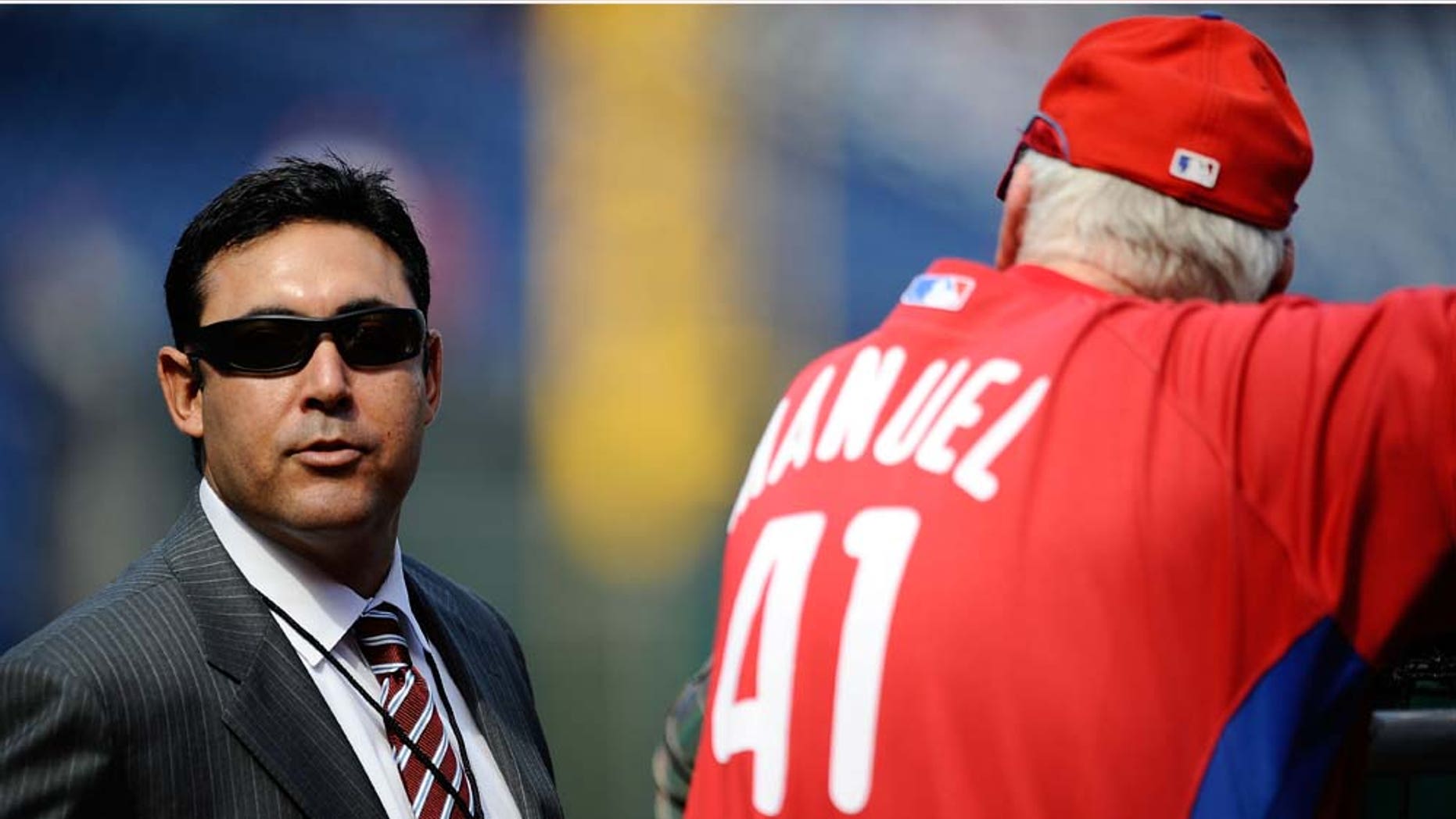 Rubén Amaro Jr., baseball's only Latino general manager, isn't going anywhere anytime soon.
The Philadelphia Phillies general manager, who helped the team win reach the World Series in 2009, has agreed to a four-year contract with the club.
"For the last 2 ½ years, my opinion is he's done an outstanding job for the organization," team president David Montgomery said. "I remember at the time we hired Rubén, my quote was I said, 'I thought he had a situation where he had been excellently prepared for this opportunity' and I think, in my judgment he's exceeded the expectations we had for him at that time."
Terms of the deal, which was announced Saturday, were not disclosed.
The Phillies have the most wins in the National League (190-134) and second-best overall, behind only the New York Yankees (198-126), in Amaro's first two seasons on the job. Amaro took over for soon-to-be Hall of Famer Pat Gillick after the Phillies won the World Series in 2008.
Amaro, who became baseball's only Latino GM after the New York Mets fired Omar Minaya last year, was entering the third and final year of his contract before the extension.
Amaro has been known for his aggressiveness, trading for aces Roy Halladay, Cliff Lee and Roy Oswalt in his first two years. He also signed free agents, including Cy Young Award winner Pedro Martinez and All-Stars Plácido Polanco and Raúl Ibañez.
"I'm very happy for him — it's well-deserved," said Phillies manager Charlie Manuel, who also received a contract extension this week.
Amaro, a former Phillies bat boy and the son of former Phillies player and employee Rubén Amaro, was hired by former general manager Ed Wade in 1998 and served as an assistant GM for 10 years. The younger Amaro also played parts of five seasons with the Phillies, including in 1993, when the team won the NL pennant.
"I'm 46 years old now, and I think I've been in Clearwater for like 35 springs, something like that," Amaro said. "Since my dad was working in the front office and then as a coach, I think I visited at least 35 of my 46 years — some crazy number like that. This is home for me. It's pretty simple. And I'm fortunate to be able to work at home."
Based on reporting by The Associated Press.
Follow us on twitter.com/foxnewslatino
Like us at facebook.com/foxnewslatino