Opinion: Dearth of Latino Executives in Sports World is Alarming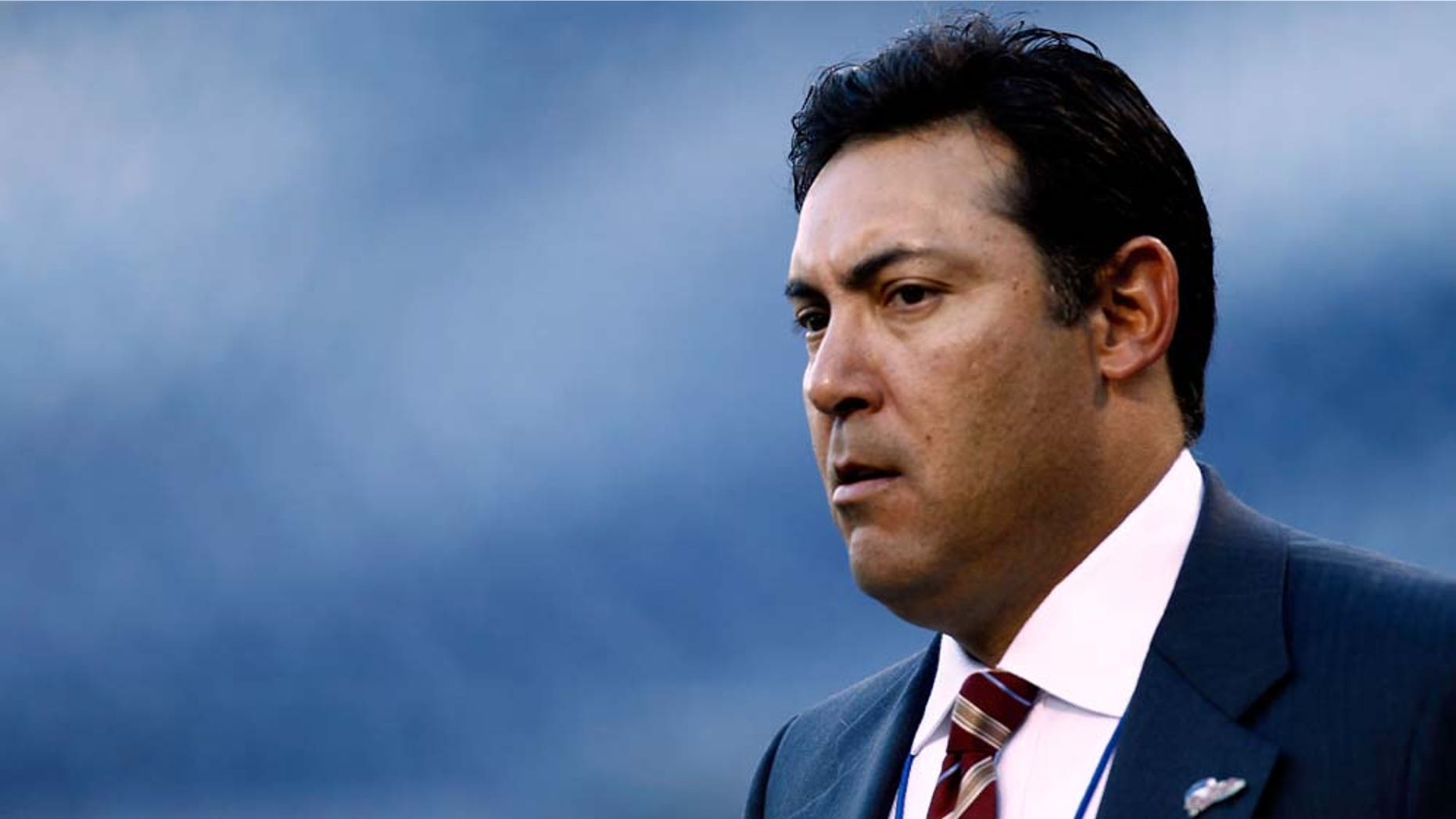 At the premier event on the analysis of sports statistics, number crunching wasn't required to notice a disproportion within the audience.
"I can count on maybe two hands the number of women in the room," U.S. Soccer president Sunil Gulati said to a crowd of several hundred attendees at the MIT Sloan Sports Analytics Conference in Boston last weekend. "I can count on one, maybe two, the number of African-Americans. There are a number of Asians. But look at the room. Look at the panel. We can probably look at all the panels. …We've got a lot of work to do on that playing surface."
Perhaps in no demographic was that more evident than among Latinos.
The MIT Sloan event, now in its fifth year, has grown to 1,500 attendees and quickly has established itself as the world's leading conference on sports analytics. Panels focus not just on the study and interpretation of sports statistics, but also on sports business and media, making it a near must-attend event for anyone involved or interested in the sector.
This year's conference featured more than two dozen sessions as well as a number of individual presentations, but there was not a single Latino among more than 100 panelists, moderators, presenters or speakers.
The lack of Latinos was an oversight, admitted Jessica Gelman, event co-chair and vice president of consumer marketing and strategy for Kraft Sports Group (owners of the New England Patriots and Revolution).
"We didn't think, and it's certainly not intentional, about that," Gelman said candidly. "We definitely are focused on getting a more even mix, getting more women involved, but we just try to get the best people that we possibly can. There's obviously a number of Latinos in very prominent roles."
But the truth is the number of Latinos in positions of power within the sports industry is incredibly small.
That lack of diversity – especially as it relates to Latinos – is not simply an issue plaguing a single conference, but illustrative of a much bigger problem.
There is one Hispanic general manager in any of the major four professional sports, Philadelphia Phillies GM Rubén Amaro Jr.
Arte Moreno of the Los Angeles Angels of Anaheim is still the only Latino majority owner of a major sports franchise.
The NFL just hired its third Latino coach in history in Ron Rivera.
There has never been a Latino head coach or general manager in the NBA.
The numbers aren't much better in front offices, where Latinos are almost nonexistent in executive, management or even mid-level positions that do not relate to Hispanic marketing or Latin American operations.
Of the Sloan conference's 1,500 participants, less than a dozen people with Hispanic surnames were listed among the attendees. While a last name may not be a scientific indicator of ethnicity, the virtual omission further points to a serious underrepresentation.
And as reflected by the conference's large number of student attendees, the issue clearly isn't just the lack of Latinos in high-level positions, but a more troubling lack of Latinos in the pipeline.
A 2009 census estimate put the U.S. Latino population at 16 percent, a number expected to jump with this spring's release of the 2010 census data. While tracking down numbers specific to sports business is hard, Latinos make up just 4.5 percent of MBA graduates.
When it comes to other degrees related to analytics, such as math, engineering, technology or science, Latinos made up 8 percent of bachelor's degrees and only 3.5 percent of master's degrees. A number of programs and scholarships have been launched to combat this disparity, but a major divide still exists, for which there is no easy fix.
To their credit, Sloan conference organizers have worked to diversify the panelists, not always an easy task given the fact that the overwhelming majority of the sports analytics crowd happens to be white and male. The 2011 conference featured a representation of women and African-American panelists far greater than that of the overall attendance.
"The reality is this [conference] becomes a forum where people can see mentors, and that's the goal," Gelman said. "When they see other people who are succeeding and who are like them, I think that gives them this idea that 'OK, I can do that. I can be that.'"
The aim is admirable, and makes Latino representation even more important.
Maria Burns Ortiz is a freelance sports journalist, chair of the National Association of Hispanic Journalists' Sports Task Force, and a regular contributor to Fox News Latino. Follow her on Twitter: @BurnsOrtiz
Follow us on twitter.com/foxnewslatino
Like us at facebook.com/foxnewslatino