Royals' playoff schedule could clash with the Chiefs game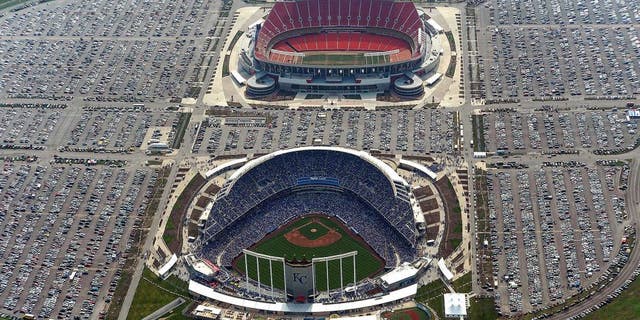 NEWYou can now listen to Fox News articles!
Kansas Citians will have quite the predicament on their hands come Sunday afternoon.
Should the Chiefs-Bears game go longer than three hours -- and it more than likely will -- local fans might have to choose between that and playoff baseball.
First pitch for Game 1 of the Royals-Astros series starts promptly at 3PM. It's the only potential conflict on this dual list of game times (all in CST):
Game 1: Thursday, Oct. 8 at Kansas City, 6:37 p.m. (Fox Sports 1)
Game 2: Friday, Oct. 9 at Kansas City, 2:45 p.m. (Fox Sports 1)
Game 3: Sunday, Oct. 11 at Houston, 3:10 p.m. (MLB Network)
Game 4: Monday, Oct. 12 at Houston, TBD (Fox Sports 1)*
Game 5: Wednesday, Oct. 14 at Kansas City, TBD (Fox Sports 1)*
*if necessary