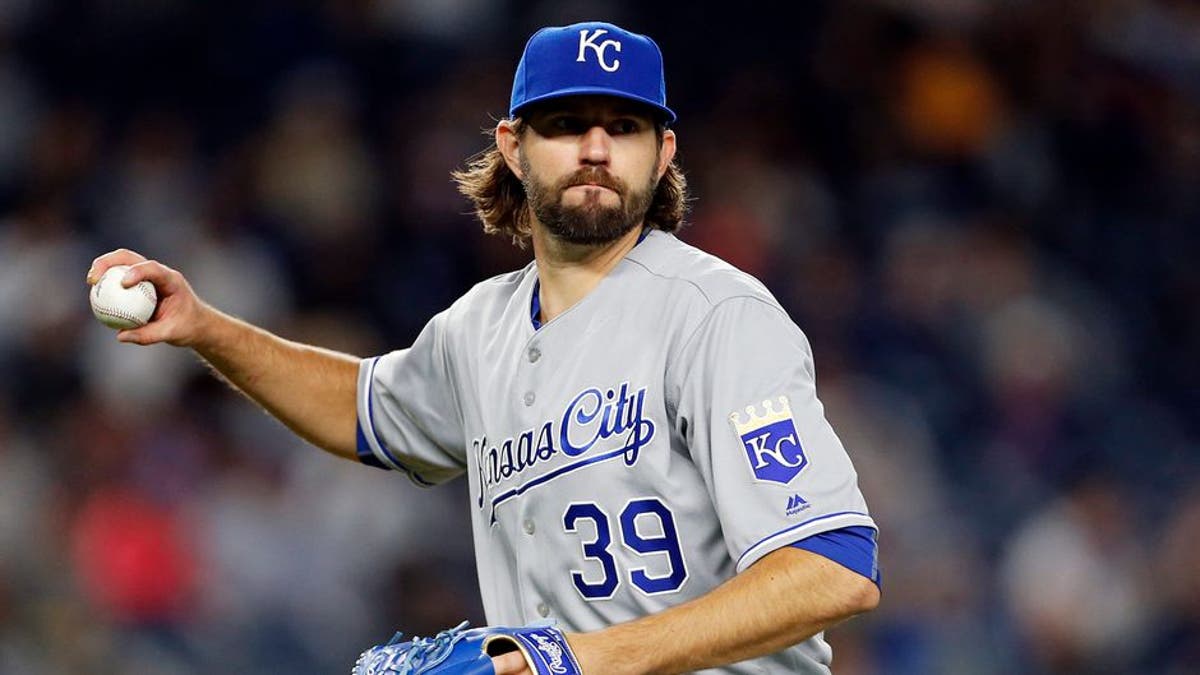 LOS ANGELES -- Coming off their ninth series sweep of the season, the Los Angeles Dodgers will try to maintain their momentum when they host the Kansas City Royals in the opener of a three-game series at Dodger Stadium on Friday.
The Dodgers (58-29) completed a sweep of the Arizona Diamondbacks on Thursday by rallying from a three-run deficit in the ninth inning and winning 5-4 on Chris Taylor's fourth hit of the game.
First-place Los Angeles moved 5 1/2 games in front of the Diamondbacks in the National League West.
"Every night, it's somebody different, and that's a sign of a good team," Dodgers manager Dave Roberts said. "It seems like I say depth every single night, but that's probably been the biggest reason for our success."
The Royals (44-40) enter the series riding a four-game winning streak, and they sit a game behind the Cleveland Indians in the American League Central. Kansas City is coming off a three-game sweep in Seattle after taking three of four from the visiting Minnesota Twins.
"The team is going the right way," said Royals catcher Salvador Perez, who hit a two-run homer in the top of the 10th inning Wednesday to help Kansas City sweep the Mariners.
Roberts will send right-hander Kenta Maeda (6-4, 4.56 ERA) to the mound in the series opener. He is looking for a bounce-back performance after giving up five runs and eight hits in 3 2/3 innings during a 5-3 loss to the San Diego Padres on Sunday.
Although Maeda has seen a drop in efficiency this season, the Dodgers have won 11 of his 15 starts.
Maeda will be opposed by right-hander Jason Hammel (4-7, 5.08), who had his two shortest outings of 2016 against the Dodgers while pitching for the Chicago Cubs.
He left a game in May 2016 after two innings because of a hamstring cramp, then was chased after 2 1/3 innings last August after giving up three runs in an eventual 3-2 win by Los Angeles. Dodgers shortstop Corey Seager homered off Hammel in the latter contest.
That was the start of a tailspin that has continued into this season. Hammel lost five of his final seven regular-season starts last season as his ERA climbed from 2.75 to 3.83, and he was left off the postseason roster in each of the three rounds that concluded with the Cubs winning their first World Series since 1908.
After signing a two-year, $16 million free-agent deal with Kansas City in February, he lost six of his first seven decisions this season. The Royals dropped nine of his first 10 starts before he seemed to right himself in June, going 3-0 with a 2.51 ERA.
He was roughed up in his latest start, however, allowing seven runs (six earned) in 5 1/3 innings ofa 10-5 loss to the Twins on Saturday.
In 18 career games against the Dodgers, 14 of them starts, Hammel is 2-7 with a 5.00 ERA.
Chase Utley is the only healthy player on the current Los Angeles roster who has more than seven at-bats against Hammel, and he is 4-for-10 in his career vs. the righty.
Maeda will be opposing the Royals for the first time.