Royals catcher Salvador Perez donates $1 million to youth academy in Missouri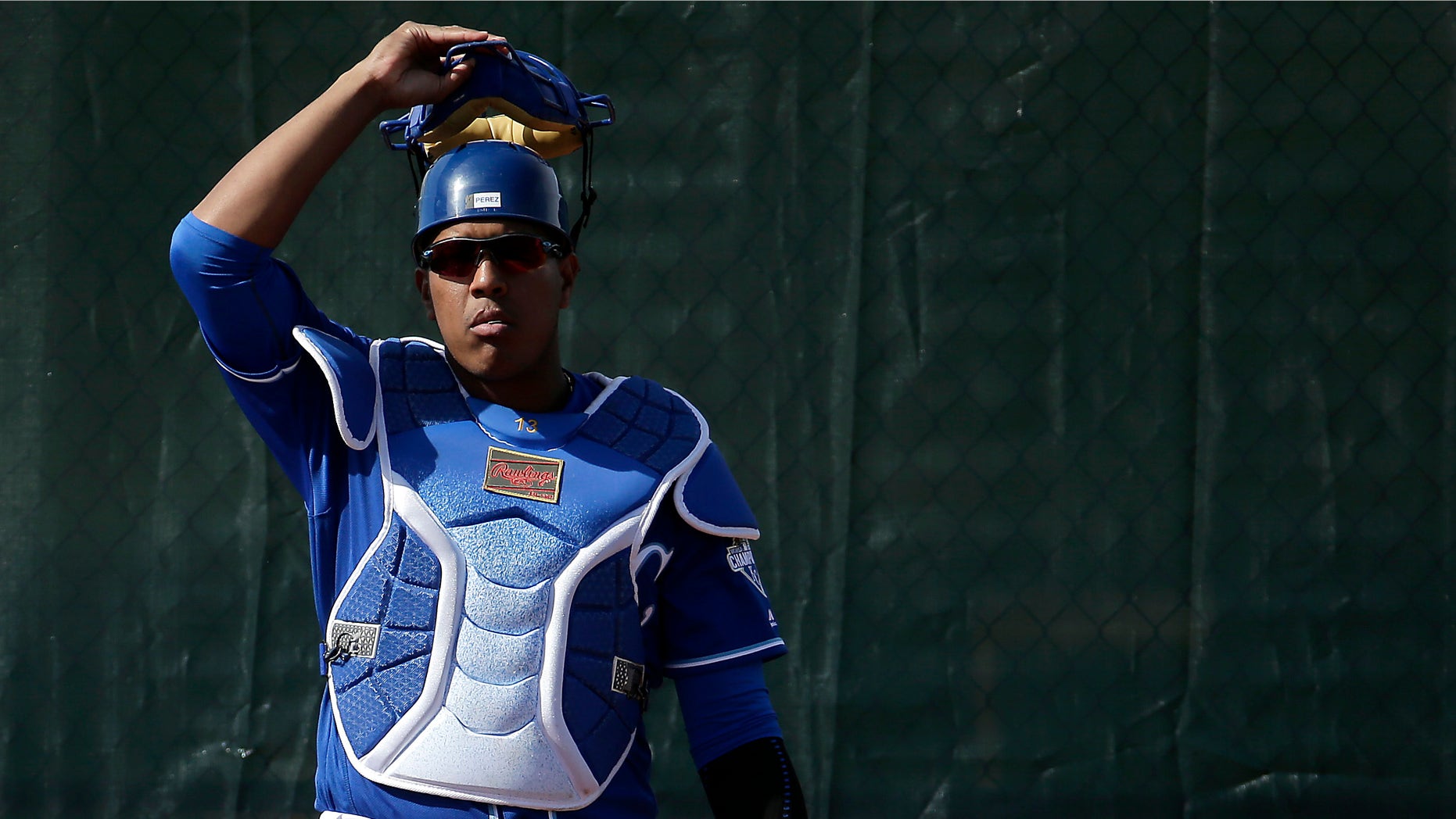 SURPRISE, Ariz. (AP) – Royals catcher Salvador Perez is donating $1 million to the Urban Youth Academy, a 21-acre development of playing fields and other park amenities near downtown Kansas City, Missouri.
The news Wednesday came one day after Perez signed a $52.5 million, five-year contract that will keep him with Kansas City through the 2021 season. It also coincided with a City Council committee vote to endorse more than $2 million in city funds toward the $7 million first phase.
Other funding has been supplied by the new MLB-MLBPA joint youth development initiative.
"It's going to be great," Perez said. "I'm sure a lot of kids will be there on that field. I know how many kids try to be like us, try to be like the players, so when they see something like that, it's going to be motivation to play baseball. I think it was the right thing to do."
Perez, who will have a field named after him, signed with Kansas City as a 16-year-old prospect out of Venezuela and quickly became a fan-favorite. The three-time All-Star has helped the franchise to back-to-back World Series appearances, and was voted MVP of its triumph over the New York Mets last fall.
The Royals rewarded him by giving him a new contract this week that essentially replaces a club-friendly pact signed in 2012 that included budget-rate options each of the next three years.
Kansas City is the seventh announced Urban Youth Academy, partnerships between Major League Baseball and civic leaders. It will include two full-size fields, a college-size softball field and a Little league field, along with a new walking trail and improved basketball courts, tennis courts and playgrounds.
Construction on the first phase is expected to begin later this year. A second phase featuring indoor training facilities and classrooms will begin once fundraising has been completed.
The academy's goal is to provide free, year-round baseball and softball instruction while hosting tournaments, coach clinics and skill camps. But it also aims to provide urban youth with access to tutors, college prep classes and other life skills as an alternative to drugs and gang violence.
"We didn't have nothing like that in our country," said Perez, who has also had a field named after him in Venezuela. "There was nothing there, but we enjoyed it. We loved to play."
Royals general manager Dayton Moore has spearheaded the academy project, and the club will not only run it but pay the estimated $500,000 annual operating costs. Other money for the construction has come from the state, the Major League Baseball Urban Youth Foundation and the MLB Players Association.
Perez's donation is the first significant private donation.
"When you know it's going to be for something you really want to do," he said, "and really know how many kids are going to be there — how many happy faces you're going to make — we don't see it's going to be a million dollars. We see it as something different."