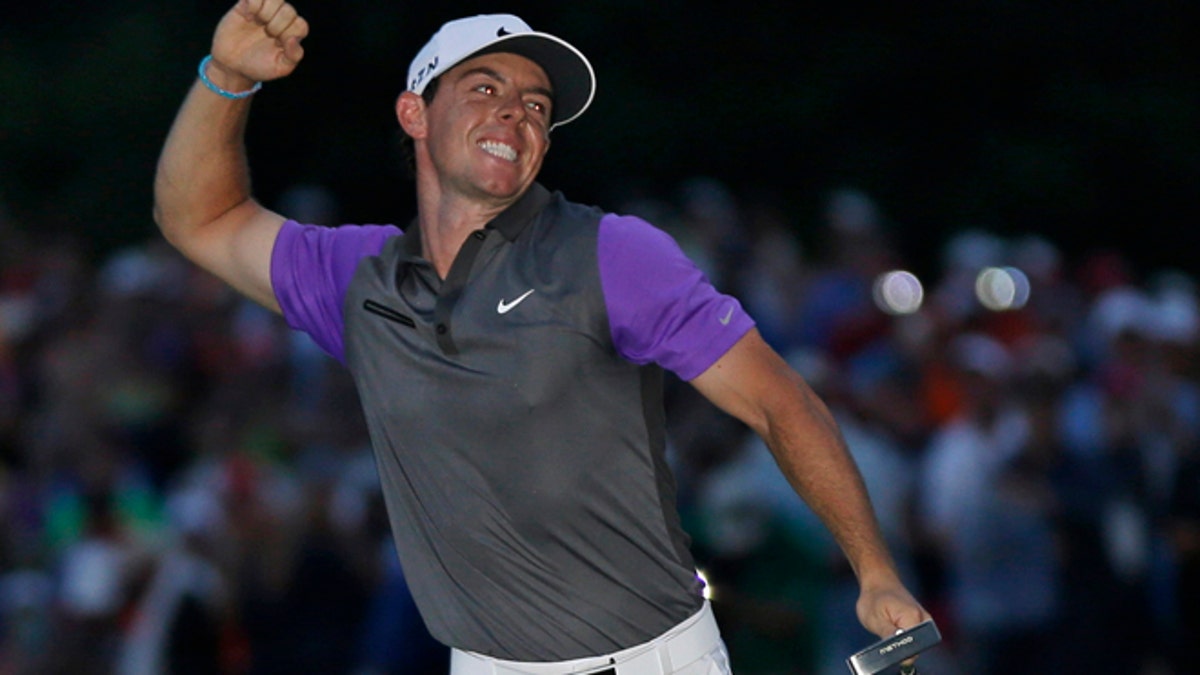 LOUISVILLE, Ky. – Rory McIlroy won his second straight major championship and fourth of his young career, rallying on the back nine in the PGA Championship.
The tournament finished in near-darkness Sunday at Valhalla Golf Club, with the final two groups essentially morphing into a foursome as they raced to beat nightfall. A nearly two-hour rain delay set up the possibility of a Monday finish, especially if there had been a three-hole playoff.
McIlroy took care of that by shooting 3-under 68, beating Phil Mickelson by one stroke. McIlroy rallied from a three-shot deficit at the turn, setting up an eagle at the 10th with a brilliant second shot. He built a two-stroke lead with a 10-foot birdie putt at the 17th.
McIlroy finished at 16-under 268.
Rickie Fowler and Henrik Stenson tied for third, two shots behind.