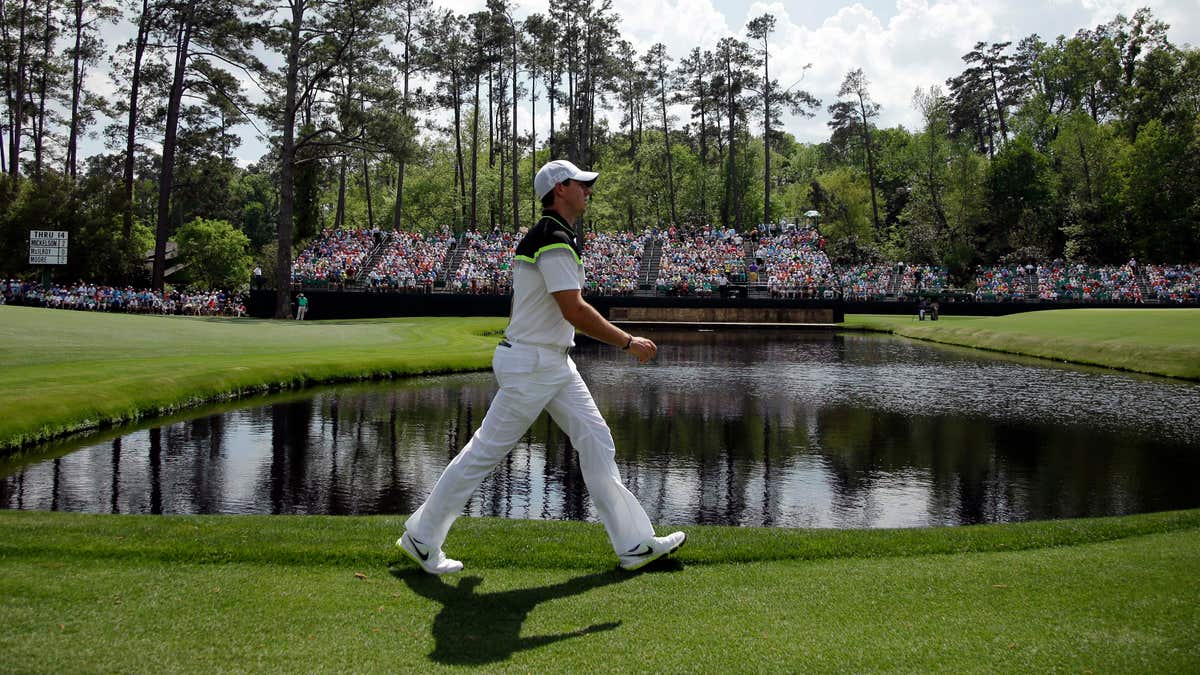 AUGUSTA, Ga. – Rory McIlroy knows full well what he can accomplish this week at the Masters. So he decided to remain patient when he found himself over par through the first 11 holes.
McIlroy bogeyed No. 11 putting him at 1 over before coming up with two birdies on the next four holes to give him a 1-under 71 for the opening round Thursday.
"I just kept telling myself to be patient out there today," McIlroy said. "It was a tricky day. The wind was swirling a little bit. Pin positions were tough. Anything under par I felt was a pretty good score. It was nice to pick up a couple birdies on the back nine on the par 5s there. Pretty satisfied with today's work."
He won the last two majors of 2014, and McIlroy now is at Augusta trying to become only the sixth golfer in the modern era to capture all four of golf's biggest events.
The 25-year-old from Northern Ireland certainly didn't shoot himself out of contention for the missing title in his career Grand Slam. There are 54 holes left, even with Texan Jordan Spieth, the first-round leader, at 8 under. McIlroy insists he hasn't put too much pressure on himself.
"Look, I obviously know what I can achieve this week, but I'm not letting myself think about it too much. Just trying to play it one round at a time. Today was a pretty good day. I feel like I can do better. But happy after day one and go out and just try and do a little bit better tomorrow."
McIlroy settled for par on his first five holes, scrambling to even do that on the par-5 No. 2, when he put a drive in the creek. A sloppy chip at No. 11 cost him his second bogey.
He likes how he is driving the ball and needs some of that patience with his irons.
"I'll hope to be right there at the end of the week," McIlroy said.