Ronda Rousey 'not surprised' Floyd Mayweather's final fight flopped in PPV sales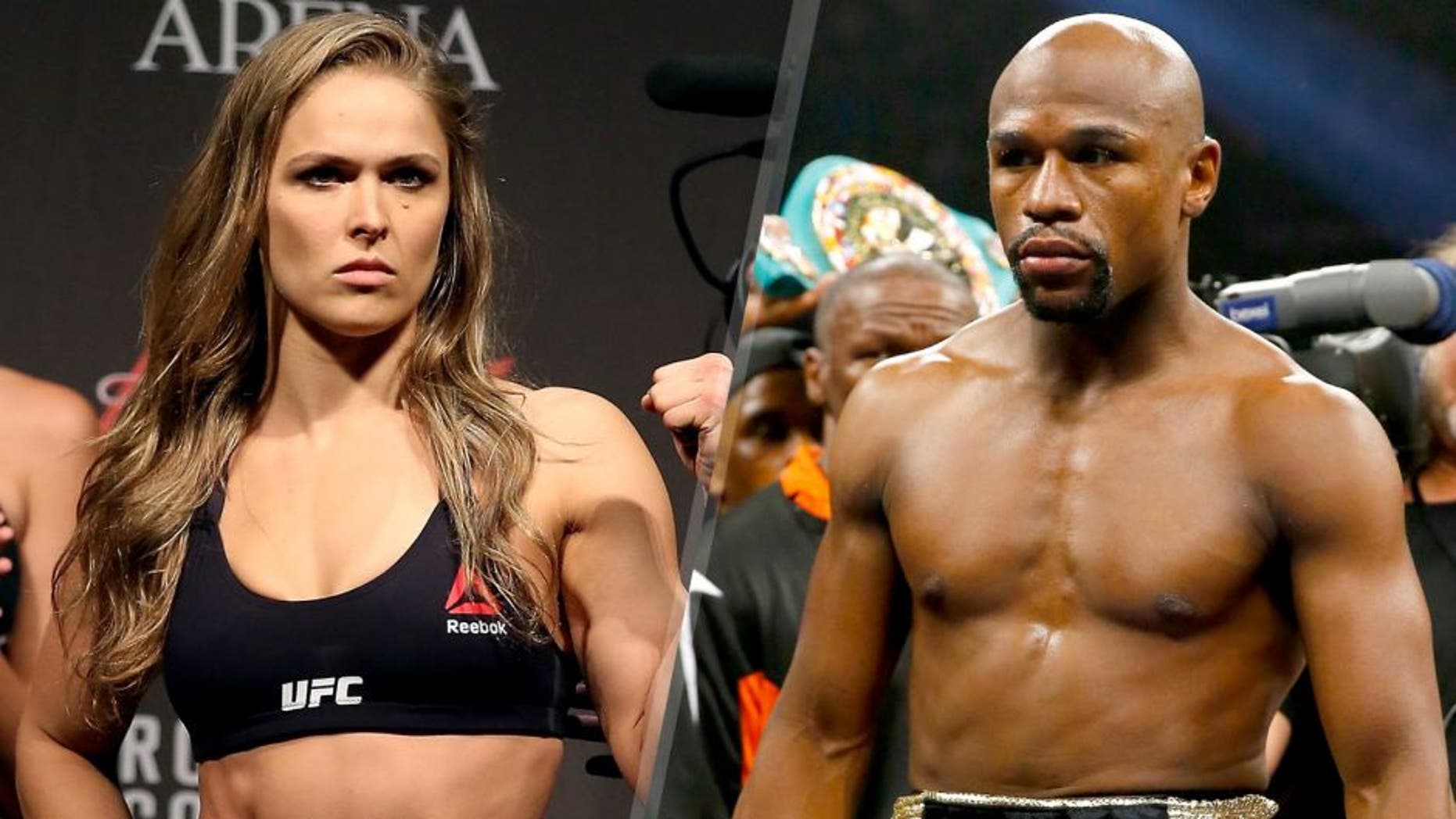 Boxing's pound-for-pound king Floyd Mayweather might be retired, but UFC champion Ronda Rousey is still taking shots at him after the multi-time title-holder's final fight returned paltry numbers compared to his typical draw at the box office.
Reports have stated that Mayweather's bout against Andre Berto drew somewhere between 400,000 and 550,000 pay-per-view buys, which would be his weakest numbers in nearly a decade.
"I'm not surprised," Rousey told TMZ.com. "A lot of people were pissed after that (Manny) Pacquiao fight. Fans aren't dumb."
Rousey might have a point after the Mayweather vs. Pacquiao bout drew in a record 4.4 million pay-per-view buys at an average of $100 a pop and the finished product was anything but the "Fight of the Century" that was promised.
Mayweather out worked and out pointed Pacquiao for 12 rounds but the two fighters barely engaged throughout the fight and it left a bad taste in the mouth of most viewers who had been waiting several years to finally see the matchup happen.
To his credit, Mayweather's style has never been about flash and flair as he employs a largely defensive style while employing a counter-striking strategy with great head movement and pinpoint accuracy. Technically, Mayweather may be one of the best boxers in the sweet science, but he's rarely going to put on a slugfest with any opponent.
A lot of people found that out when investing to see his bout against Pacquiao and it appears his final fight against Berto will go down with a whisper instead of a scream.
Meanwhile, Rousey continues her incredible 2015 in November with a fight in Australia against Holly Holm that's expected to draw in a record-breaking attendance for a UFC card with over 70,000 fans packing a stadium in Melbourne.
She already returned her biggest pay-per-view numbers of all time with her last bout at UFC 190 pulling in what sources have said are the largest sales for the promotion this year.