Ronaldo and Messi lead FIFA's 23-player shortlist for Ballon d'Or award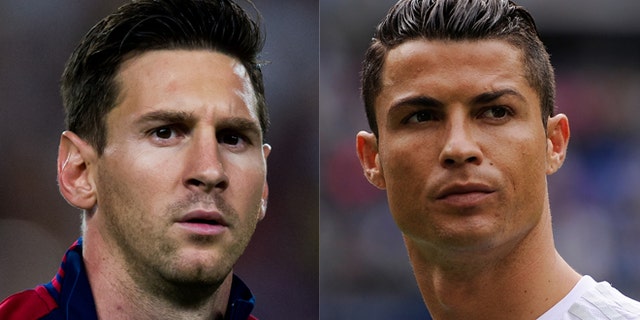 ZURICH (AP) – Cristiano Ronaldo and Lionel Messi again head the list of candidates for the player of the year award, which they have combined to win for the past seven years.
All 23 players named on the Ballon d'Or Award shortlist Tuesday play for European clubs, though eight are from South America and one, Ivory Coast midfielder Yaya Touré, is African.
No Asian player or club featured in the nominations compiled by FIFA and France Football magazine. English and Italian players also failed to make the list.
Messi was joined by Neymar and Luís Suárez giving Barcelona its complete forward line on the list. The Champions League winners have a total of six candidates.
Copa América champion Chile has Alexis Sánchez and Arturo Vidal nominated, plus coach Jorge Sampaoli on the 10-man list of nominees for coach of the year.
The winners will be announced on Jan. 11 at a ceremony in Zurich.
The list of Ballon d'Or nominees will be shortened to the final three contenders on Nov. 30 with Messi and Ronaldo almost certain to make the cut.
Despite neither winning a major national team title, Messi and Ronaldo have shared the Ballon d'Or since 2008. Messi has won four awards and Ronaldo three, including the last two in 2013 and 2014.
Sampaoli is competing with nine coaches of European clubs, including Luis Enrique of Barcelona and José Mourinho of English champion Chelsea.
Voting is by national team coaches and captains, plus a selected journalist, from each of FIFA's 209 member federations. Polling closes on Nov. 20.