Ron Rivera, Carolina Panthers Rookie NFL Head Coach, Tries to Build a Winner on the Fly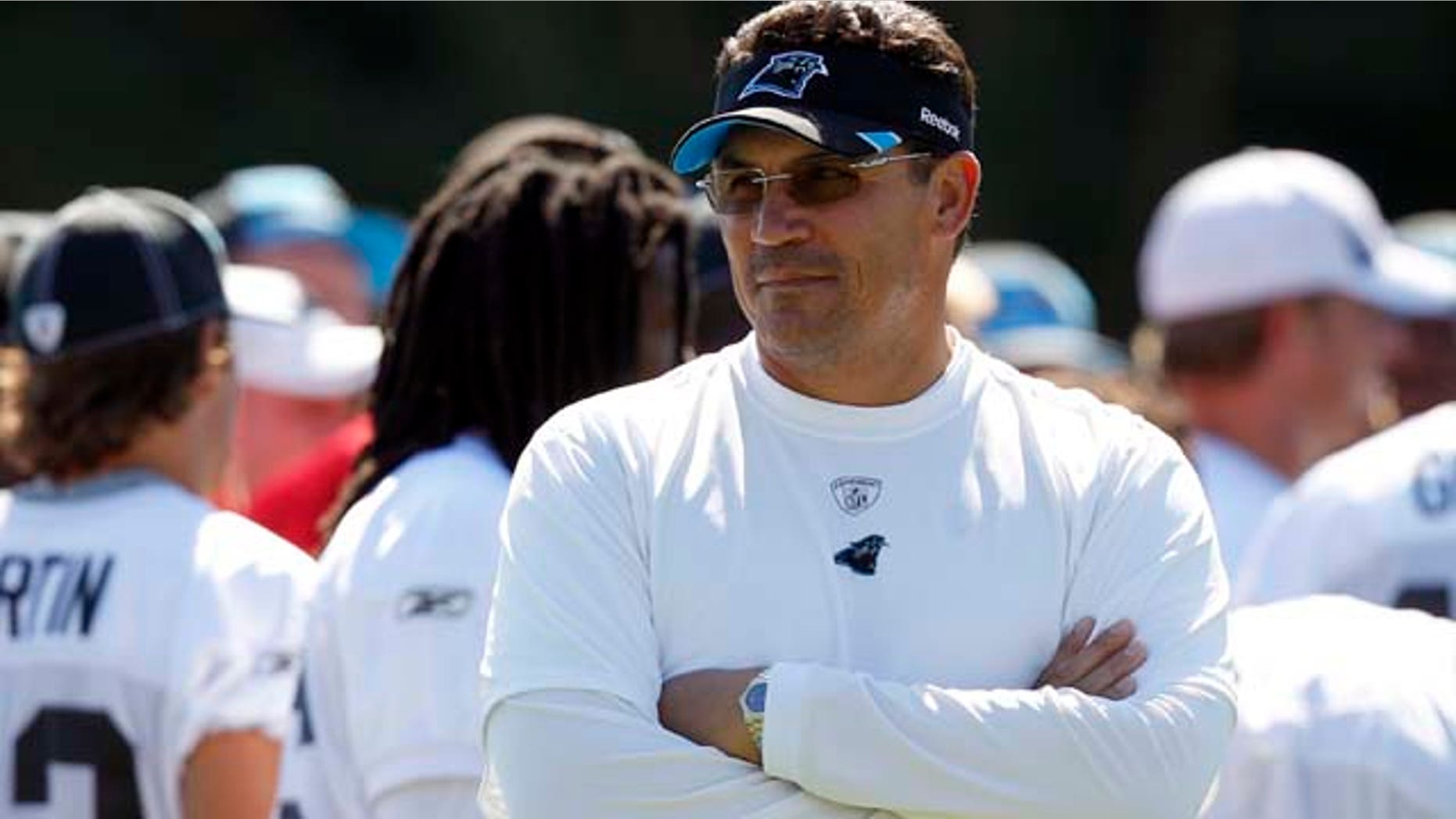 Like any rookie, first-year Carolina Panthers head coach Ron Rivera has his work cut out for him.
He inherits a young team that went an NFL-worst 2-14 a year ago. He doesn't have a blatantly obvious candidate for starting quarterback between returning starter Jimmy Clausen and No. 1 overall 2011 draft pick Cam Newton.
The Panthers' offense was the league's worst last season, and Rivera has a defense that, while not terrible last season, could improve.
These kind of challenges are standard for almost every new NFL coach, but Rivera is tasked with starting the "Rivera Era" under even more trying circumstances than most incoming head coaches.
The former longtime defensive coordinator has to turn around his team following a lockout that not just shortened the team's time to reinvent itself, but decimated a much-needed entire offseason's worth of workouts.
The preseason began with a Panthers' 20-10 win over the New York Giants, which was a good sign. The team followed that up with a 20-10 loss to the Miami Dolphins. But everyone knows that the preseason is virtually meaningless in the NFL.
However, Rivera isn't your typical rookie head coach. He's a seasoned veteran whose elevation to NFL head coach was a move that many believed was a longtime coming.
He orchestrated some of the NFL's top defenses, including San Diego's No. 1 defense in 2010. He's been to the Super Bowl, both as a linebacker for the Bears in 1985 and as Chicago's defensive coordinator in 2006.
An unquestionably talented defensive mind, he interviewed for a total of nine head coaching positions over six years. That fact alone caused a small bit of controversy as some observers believed he may have been used only to satisfy the Rooney Rule, under which NFL teams are required to interview a minority candidate for every head coach opening. Rivera, who is of Mexican and Puerto Rican descent, met that criteria.
However, especially to Rivera's players and colleagues, it was clear that he was deserving of a shot as an NFL head coach. Carolina agreed, making him the third Hispanic head coach in NFL history behind Tom Flores and Tom Fears.
"I'm thrilled to death for the opportunity," he said at the news conference introducing him as Panthers coach in January. "I almost want to say relief."
That feeling was short-lived as, less than two months later, the NFL lockout began and dominated sports headlines this past summer.
With the preseason finally under way, Rivera has confidence in his team. It's not just coach-speak optimism, either – he believes his squad is capable of turning things around.
Although Rivera's attempted to refrain from making any assertions of his team's greatness, he's said the team could surprise some people as soon as this season. Given how low the Panthers fell last year, that's not outside the realm of possibility.
Rivera may not be able to work miracles overnight, but he is ready for the challenge.
Maria Burns Ortiz is a freelance sports journalist, chair of the National Association of Hispanic Journalists' Sports Task Force, and a regular contributor to Fox News Latino. Follow her on Twitter: @BurnsOrtiz