Roark resists blaming merry-go-round season for struggles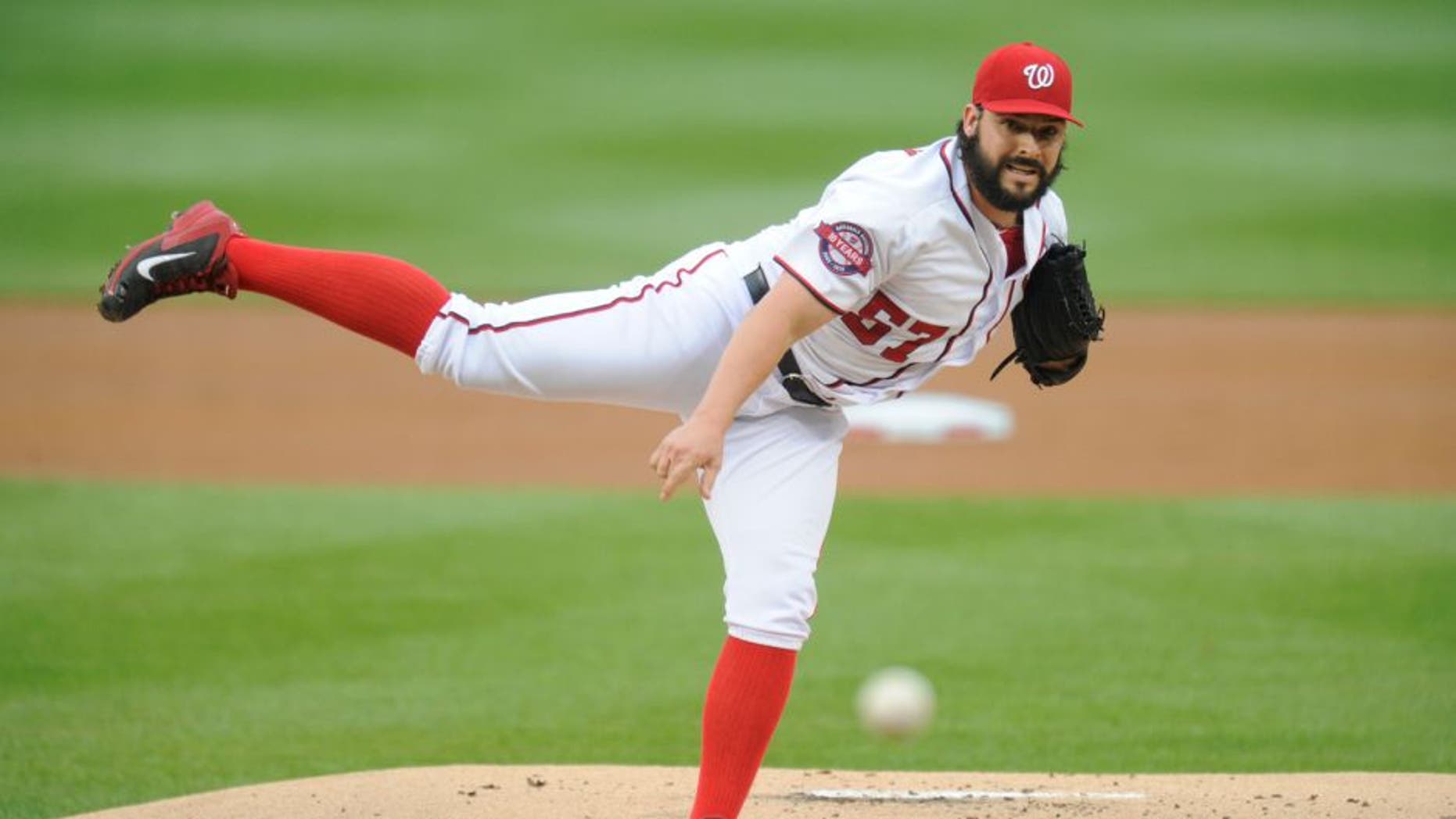 Trying to determine Tanner Roark's status as a pitcher is more of an existential debate than a definitive answer like most major-leaguers.
The 28-year-old righty has made starts in every month but August. However, he's not a starter, as he's only made a total of nine starts out of 37 appearances this season.
One could call him a spot starter, but that title is usually used for minor-league prospects who are called up for a start and then sent back down after their starting-pitching stint is up.
Regardless of his designation, Roark played the role of starter again on Thursday and fell flat, surrendering six earned runs on eight hits, two of which were home runs, in the Nationals' 6-4 loss to the Miami Marlins.
"I didn't feel winded at all out there, getting my stamina back up," Roark said. "I just feel like I tried to focus a little too much and tried to make perfect pitches instead of just going out there and trusting my stuff and going right after 'em.
"I gave up six runs. As a starter, you're not supposed to do that. You're supposed to limit the damage done, and I didn't do that today."
Riding the merry-go-round between starting games and coming into relief situations can take a toll both mentally and physically on a player.
However, Roark decided on Thursday to take the professional route and not blame his sporadic use as a starter for his struggles.
"It's been a crazy year. I'm not going to lie," Roark said. "But you can't put blame on anybody but myself. It's my job, whenever my name is called, to go out there and get outs. I'm not one to make excuses and I never will. Ultimately, it's me out there and I have control of the game."

(h/t ESPN)