Rio de Janeiro Gears up for '16 Olympics After Brazil's Record Showing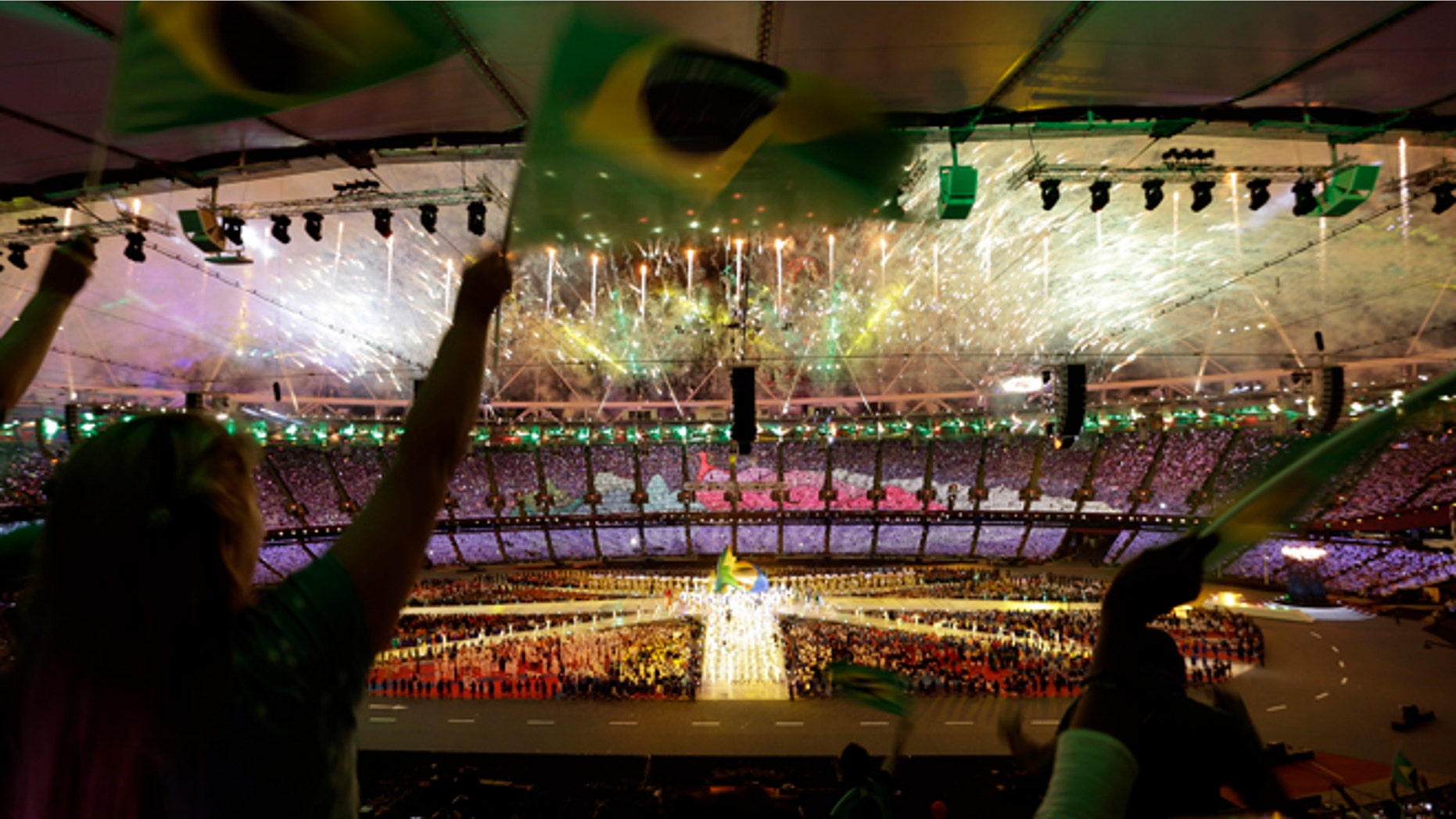 London put on a show, so did Beijing four years ago, but now it's Rio's turn to throw a carnival-style extravaganza.
For all those beach volleyball players who thought Horse Guards Parade transformed itself into the sport's best Olympic venue yet, wait until they hit the sand in Brazil in four years.
"Rio! Rio! Rio!" Brazilian beach volleyball star Emanuel said after winning a silver medal last week. Emanuel plans to be there as a fan by then, his international playing days over.
Yes, the Brazilians have long begun envisioning their Olympics.
With London saying goodbye to a Summer Games that played to wide acclaim, the Olympic baton passes to Rio de Janeiro. And with it comes a whole lot of work for the 2016 hosts. Not to mention loud music and fanfare.
London's show will prove a tough act to follow, but Rio will be looking to dazzle the world with its beaches and breathtaking views while dealing with the daunting challenge of getting a city ready for the world's most sweeping sports event.
Large-brimmed Brazilian hats sporting the 2016 logo showed up four years early in London. Along with thousands of party-ready Brazilian fans providing the perfect preview of what's next for the world to see.
Leonardo Gryner, CEO of Rio de Janeiro's organizing committee, has given off some hints of what to expect.
"In Brazil, as you know, we like to party," Gryner said at a news conference.
Construction in Rio, at a cost of roughly $15 billion, began on Olympic Park and Olympic Village in June and all venues are expected to be completed by 2015.
Carlos Carbajo turned up for a late pub lunch Sunday at St. Stephen's Tavern near Westminster Abbey after watching Brazil lose the men's volleyball final to Russia. He has many friends from Brazil and got into the spirit by sporting a Brazilian flag neckscarf for the occasion at Earls Court.
"For a few minutes I was picturing myself in the Rio carnival," said Carbajo, a 26-year-old Spaniard who has lived in London for nearly two years. "As soon as I got to the Earls Court area, I was overwhelmed and excited by the Brazilians. They created the proper atmosphere, and they are so passionate. Many of them were wearing the logo for 2016 on oversized hats. They are preparing for the Olympics in Rio."
And if people thought those Brazilian costumes were crazy in London — green and yellow wigs, flag leggings, shawls and face paint — wait until those outfits are kicked up a notch once the games come to home soil.
Brazil's victorious women's volleyball team gave quite a glimpse of what's ahead. The Brazilians stunned the favored Americans on Saturday, then held an hour-long party at Earls Court, celebrating South America style.
Moments after winning a second straight Olympic championship, the players formed a circle with arms around each other as they jumped up and down. Several players moved to the middle as the circle danced some more. As they marched back in for the medal ceremony, they clapped and sang repeatedly, "The champion is back! The champion is back!" Several jumped onto the referee's stand while others somersaulted across the court.
"I'm so happy, we're double Olympic champions!" star player Jaqueline Carvalho said.
And the Brazilians are certain to have quite a welcome home when they return to a country with Rio already on its mind.
Record Medal Showing
Brazil won a record number of medals at the London Games and is aiming for a top-10 finish at the 2016 Games in Rio, when athletes will be competing at home backed by unprecedented funding.
Team Brazil won 17 medals overall in London, two more than it did in 2008 in Beijing and 1996 in Atlanta. It finished with the same three gold medals as in Beijing, two short of its record from the 2004 Athens Games, when Brazil was 16th overall.
"We reached our goal," said Marcus Vinicius Freire, the Brazilian Olympic Committee's top sports director. "It's within the numbers that we had predicted."
Officials had expected Brazil to win at least 15 medals at the London Games.
Yane Marques won Brazil's final medal when she finished third in the modern pentathlon on Sunday.
Among the highlights of Brazil's participation in London were Sarah Menezes' victory in the 48-kilogram division for the country's first gold in women's judo; Arthur Zanetti's still rings title for the nation's first medal in gymnastics; and the women's volleyball team repeating as Olympic champions.
In addition to the three gold medals, Brazil won five silver and nine bronze.
The Brazilian committee said it has already identified some of the sports in which the country will need to improve in order to finish in the top 10 in Rio. The committee wants Brazilian athletes making more finals, particularly in swimming and athletics.
"The number of finals overall deserve our attention," Freire said. "We made 41 in Beijing and only 35 here."
Brazil didn't win a single medal in athletics this year, and only two in swimming — a silver for Thiago Pereira and a bronze by Cesar Cielo.
Based on reporting by the Associated Press.
Follow us on twitter.com/foxnewslatino
Like us at facebook.com/foxnewslatino