Rio 2016: Latina track star Brenda Martinez defeats all odds in pursuit of her Olympic career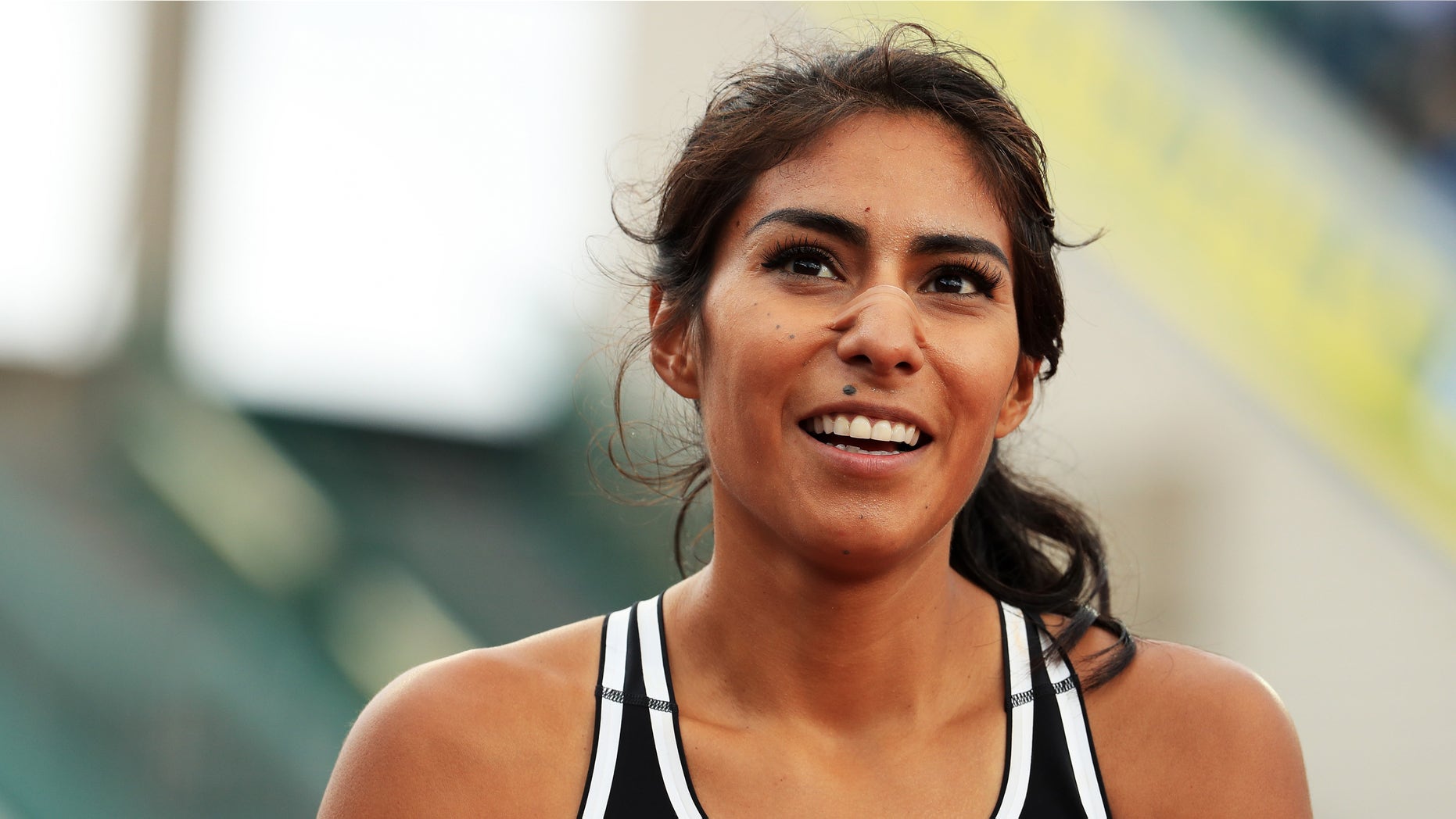 As a little girl growing up in Rancho Cucamonga, California, Brenda Martinez ran so fast that her mother couldn't catch her.
Now, 23 years later, all the extra energy that got her into so much trouble as a child has led her to the Olympics.
The daughter of Mexican immigrants, Martinez has been breaking barriers all her life.
She was the first member of her family to attend college, the first American woman to win a medal in the 800-meter event at the world championships, and one of only a couple of Latinas on Team USA's track team in Rio.
Not knowing what else to do with her hyperactive daughter, Martinez's mother signed her up for track at the age of 5.
At a Glance
Name: Brenda Martinez
Age: 28
Discipline: Track and Field
Event: 1,500 meters
Begins competition: Women's 1500m: Round 1, Fri. 8/12, 7:20 p.m. EDT
"She wanted me to bundle up all that energy and put it somewhere else instead of just being bad" Martinez told Fox News Latino recently. "It's pretty much all I know. I don't know what I would do without running."
In no time, her coaches at the West Coast Gazelle Club identified her talent for middle-distance running.
Yet Martinez's trajectory was far from easy.
Her parents had to work two jobs each to make ends meet and pay for her track fees. At one point, she couldn't even afford a pair of good running shoes.
Despite the financial hardships, Martinez's parents encouraged her to pursue her dream. Even if she just qualified for a junior Olympics or a minor meet, her mother work up early in the morning, made tamales, and sold them by the dozen, Martinez recalled.
"I'm just trying to make my parents proud," she said. "I know they sacrificed a lot just to keep me running. They fought hard for many years to keep me involved in the sport. My mom would always find a way, even if we didn't have the money."
Martinez attributes her success to her determination and strong willpower, which she believes she acquired from her mother.
"That kind of mentality was instilled in me as a young child," she said. "There's never an end of the road, there's always a solution".
After graduating from the University of California-Riverside in 2010, her track career did not get any easier.
Despite placing second at the NCAA Women's Outdoor Track and Field Championships in the 1500 meter race and being named All-American three times, Martinez was rejected from two elite training groups.
Martinez finally found Coach Joe Vigil, who had coached 21 Olympians. She and her husband, Carlos Handler, moved to Big Bear Lake, California for her training.
But even just weeks away from the Olympics, Martinez was a splinter away from being robbed from her Olympic dream.
Martinez was poised to qualify for the 800 meter event, yet got tripped up in the Olympic trials, which kept her out of the running.
"There was a bit of crying, a little bit of frustration, because that was my primary goal and that's my primary event" Martinez told FNL. "But after the race I said, 'I feel like this is God's plan, my story doesn't end here.'"
Martinez went on to compete in the 1500 meter event, beating Amanda Eccleston by .03 seconds and taking the last spot on USA's Olympic 1500 meter team.
"It's a huge deal for me and I know there's not that many Latinas in the sport of track and field, especially competing at a high level, so I think that in itself is a big accomplishment" she said.
Martinez keeps busy beyond the Olympics.
She runs a summer camp for young girls in Big Bear Lake. Each year, Martinez personally gets to know around 10 girls and hosts them for 3-4 days, covering all expenses. The girls attend positive thinking and injury prevention clinics and receive three pairs of running shoes and two full running gears.
"I always wanted to give back" Martinez said. "The camp is to help the girls, to make them feel confident and believe in themselves."