Ricky Stenhouse Jr. explains what it took to beat Kyle Busch at Talladega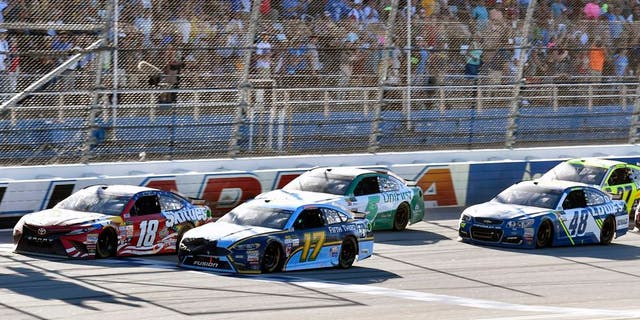 It's hard to win at Talladega Superspeedway. Ricky Stenhouse Jr. now has firsthand experience with just how difficult it is to earn the checkered flag at the 2.66-mile track.
Wednesday night on "NASCAR Race Hub," the sport's newest first-time winner walked us through every move he made during the final two laps of Sunday's GEICO 500 for the victory.
Rusty Jarrett | Rusty Jarrett LAT Images www.latphoto.co.uk