Richard Petty Motorsports announces new crew chief for Aric Almirola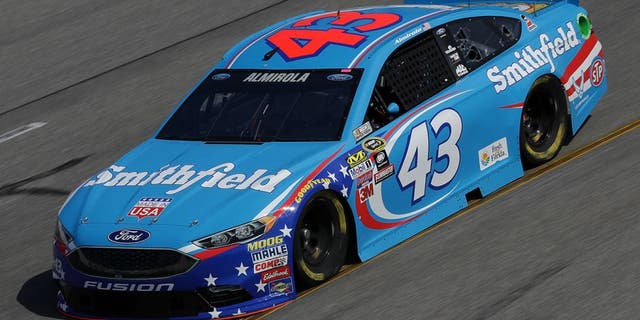 Aric Almirola will have a new crew chief at the top of the pit box, beginning this weekend at Chicagoland Speedway.
On Tuesday afternoon, Richard Petty Motorsports announced Drew Blickensderfer will take over crew chief responsibilities for the No. 43, previously held by Trent Owens.
"We are continuing to analyze every part of our organizations and make adjustments where needed," said Brian Moffitt, Chief Executive Officer at RPM. "We've made significant investments in both teams, and the results for the No. 43 team have not been what we expected. By making this change now, we hope that Drew (Blickensderfer) can begin momentum to improving on-track performance and get the team in a good place for the 2017 season."
Blickensderfer recently served as the Director of Research and Development with RPM. With nine years of Sprint Cup Series experience in the crew chief role, Blickensderfer's accomplishments include a Daytona 500 victory with Matt Kenseth in 2009.
Owens has been assigned a different position within the organization.