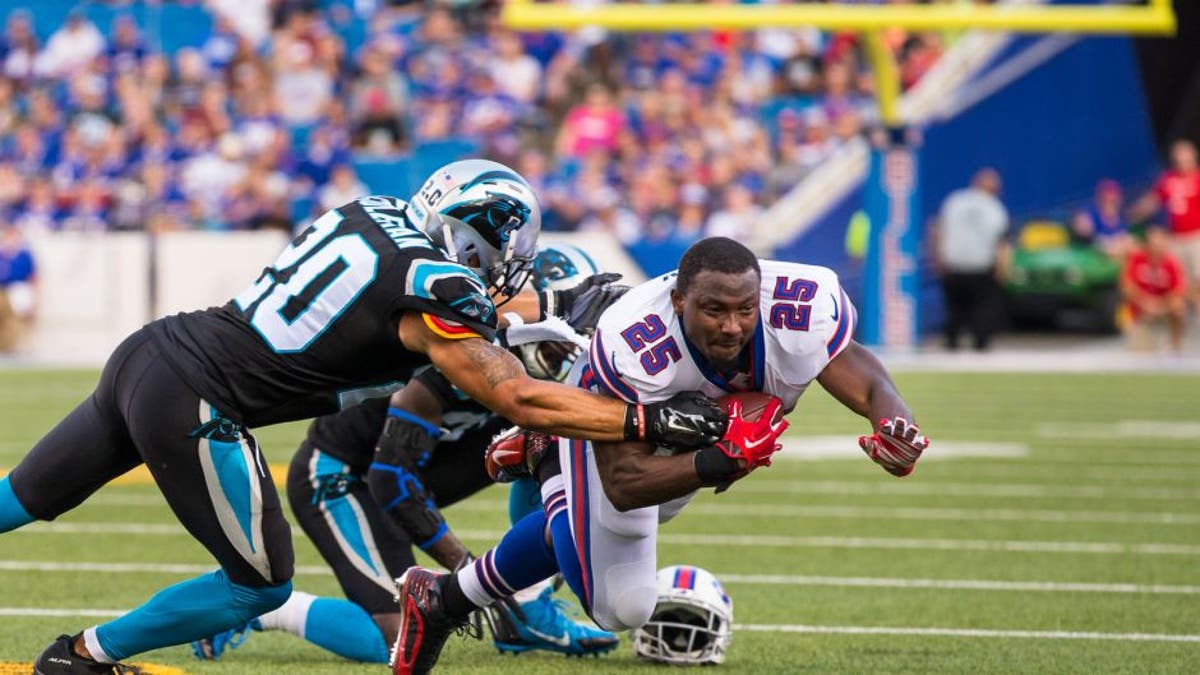 While the Buffalo Bills have yet to determine a starting quarterback, their starting running back is also up in the air.
LeSean McCoy sustained a hamstring injury last week, leaving his status for Week 1 in doubt. He's undeniably the No. 1 running back on the roster, and without him the Bills offense will lose some firepower.
On Thursday, Rex Ryan provided an update of sorts regarding McCoy's availability for the season opener.
"Cautiously optimistic," he said.
It's not much, and it doesn't really change anything from before, but the Bills are "optimistic" at the very least.
If McCoy is unable to go, the Bills have a handful of players to replace him -- if they're able to get healthy, themselves.
Fred Jackson is supposedly ready to go and practiced on Thursday, giving the Bills at least one viable backup.
Bryce Brown and Anthony Dixon also returned to practice, but how much they participated is unclear. The Bills have two weeks to get healthy at several positions, otherwise their offense will be stagnant.
(h/t Twitter)