Reports: NHL All-Star Game changing to 3-on-3 format for 60 minutes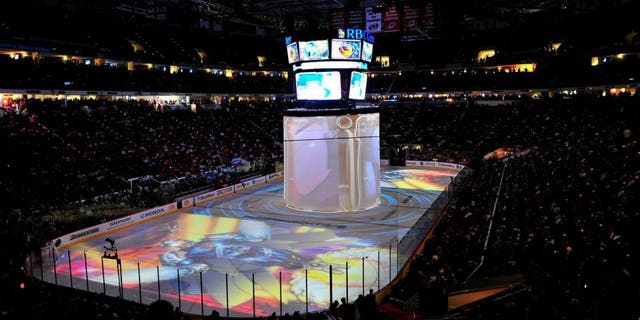 The NHL is so pleased with its new 3-on-3 overtime format, it appears the All-Star Game is about to undergo an overhaul in order to showcase the faster, open-ice action.
According to multiple reports, the league will scrap a traditional 60-minute, 5-on-5, three-period format -- a format which the league has long tinkered with in efforts to ramp up interest in the game -- and instead hold three 20-minute mini-tournaments during its showcase event on the final day of January in Nashville, Tenn.
TSN's Bob McKenzie first reported the news, which was later confirmed by ESPN.
According to the reports, the tournaments will be 3-on-3 -- the same format the league adopted this season for overtime in an effort to create more open ice and increase scoring in the extra frame rather than deciding games in a shootout.
The league would have four teams, one from each division and each made up of, according to McKenzie, nine or 10 skaters and "a couple of" goalies. The two divisions in the Eastern Conference would face off in a 20-minute game, as would the two divisions in the West. The two winners would meet for the final 20 minutes of what the league envisions as fast-paced action with fewer whistles and delays.
Another one of the tweaks made in recent years, assigning player captains to select players a la a fantasy draft, will be ditched, McKenzie reported.
And one more detail of note from McKenzie:
"Expect a large cash incentive for the winning 10 or 12 players that are on [the winning] team."
The players' union has reportedly agreed to the changes and, according to McKenzie, an announcement could be made as early as Wednesday.