Reports: Matt Harvey had blood clots in bladder, plans to start Opening Day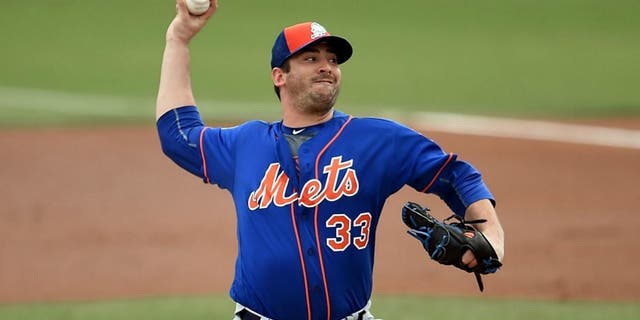 The mystery is over, and New York Mets fans can breathe a sigh of relief. Right-hander Matt Harvey was temporarily shut down because of blood clots in his bladder but is fine now, as first reported by the New York Daily News.
On Monday, the team announced that Harvey was scratched from his Tuesday outing and wouldn't pitch again this spring, and that his status for Opening Day was in question.
But the Mets shared no other information, other than that he had a "non-orthopedic doctor's appointment" and that his pitching arm was fine.
The 27-year-old Harvey, who missed the 2014 season after Tommy John surgery, went 13-8 with a 2.71 ERA and 188 strikeouts in 29 starts (189 1/3 innings) during the 2015 regular season. He was 2-0 with a 3.04 ERA and 27 strikeouts in four postseason starts (26 2/3 innings).
Harvey told reporters Tuesday morning that he expects to start Opening Day on April 3 against the Kansas City Royals. If that changes, Noah Syndergaard, Jacob deGrom, Steven Matz or Bartolo Colon will take his place.