Reporter's shock over Washington Capitals coach resignation captured during IG hearing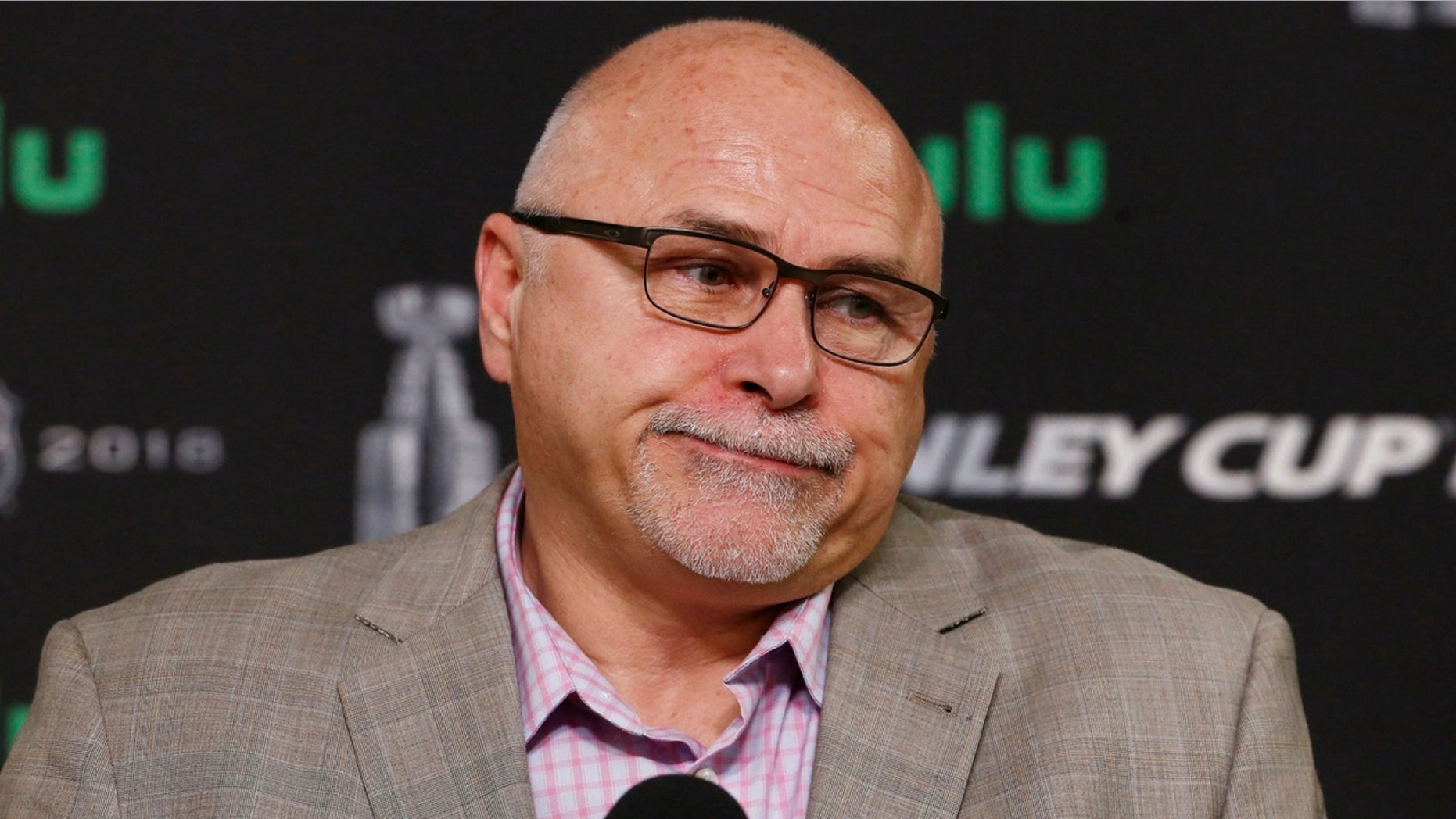 Viewers of Monday's Senate hearing may have noticed a reporter's stunned reaction to Barry Trotz's announcement that he was resigning as the coach of the Washington Capitals, the winner of this year's Stanley Cup.
Kelly Cohen, 27, a reporter for the Washington Examiner, went viral Monday as Vermont Sen. Patrick Leahy questioned Inspector General Michael E. Horowitz at a Senate hearing. As Leahy was asking Horowitz about the Justice Department watchdog's report on the handling of the Hillary Clinton email investigation, Cohen was seen in the background, in a white dress, on her phone and computer.
At first, Cohen put her hand over mouth before grabbing her phone then moving to her computer where she again put her hand over her mouth. Cohen's mouth dropped open for a few seconds as she looked at a computer screen.
PANTHERS QUARTERBACK CAM NEWTON SNAPS AT KID WHO MOCKED HIM FOR SUPER BOWL LOSS
Cohen told the Washington Post she was "literally in the middle of writing a story" when she saw a text from her friend informing her of Trotz's resignation. Cohen said she at first thought "no way" but the report was confirmed after she read a statement from Trotz.
"Obviously you can't really talk out loud, because the director of the FBI is probably speaking, and top senators are speaking," Cohen said. "So that's why I had to have that little silent meltdown, which obviously now is not that silent."
Besides covering the Justice Department for the Washington Examiner, Cohen said she has also written on an SB Nation blog and for local Washington, D.C. sports teams. She said she is not a Washington Capitals fan but was excited when the team won its first Stanley Cup this year.
"It's just wild to me that he's leaving," Cohen said of the coach. "If the hearing was a little more bombshell, I wouldn't have cared so much in that moment, but because it was kind of slow-moving . . . and it was just such a curve for him to go, I really didn't see that."
BARRY TROTZ RESIGNS AS WASHINGTON CAPITALS COACH DAYS AFTER STANLEY CUP WIN
"It's really interesting that he wins the Stanley Cup, the first championship for a Washington team in how many years, and he's gone? That's crazy to me," she explained. "You have to appease the person who led your team to that title."
The reporter said her mother texted her about her viral moment but was not sure why her daughter was making the rounds on the internet.
"I think she was just talking about seeing me sitting there, and making sure I wasn't acting like a fool, but apparently I did," Cohen said of her mother.
Trotz resigned from his position less than two weeks after his team won the Stanley Cup. He stepped down as coach after a contract dispute over salary and term, the Associated Press reported.
The Associated Press contributed to this report.