Report: The Bulls might be about to trade one of their best players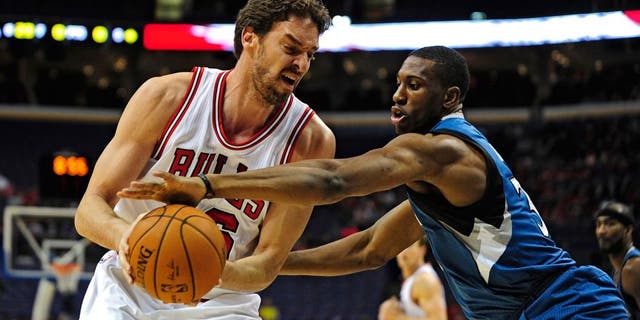 The Bulls have been nothing short of disappointing this season. With a new coach who was in line to fix a supposedly broken offense, Chicago was expected to take a step forward. Instead, the opposite has happened.
The 27-25 Bulls are clinging onto their playoff hopes, currently in control of a No. 7 seed and falling fast with an injured Jimmy Butler out of the lineup. And now, the trade rumors are swirling. The biggest name that's come up just 48 hours away from the NBA's deadline? Pau Gasol.
Via Adrian Wojnarowski of Yahoo! Sports' the Vertical:
Gasol is in the midst of another All-Star season, averaging 17.0 points and 10.9 rebounds per game on the year. The Bulls have struggled to fit him into a frontcourt that's included Joakim Noah, Nikola Mirotic and Taj Gibson. So far, none of the pieces have really fit, and if Chicago believes it will lose Gasol, who could become a free agent this summer, in a few months, maybe trading him could be the right move.
Gasol makes only $7.4 million this year, so dealing just him couldn't bring back a ton of salary, but Chicago could get some more fitting talent for an awkward roster. More importantly, it could try to acquire someone who would be around the team for longer than just through the end of this season, as the opposite is likely to happen with Gasol.
If the Bulls believe they are truly out of championship contention, then a first-round playoff exit wouldn't mean much anyway. Build for the future and try to get something for Pau. At least superficially, that appears to be the mentality at the moment.