Report: Rangers' Darvish could begin throwing program soon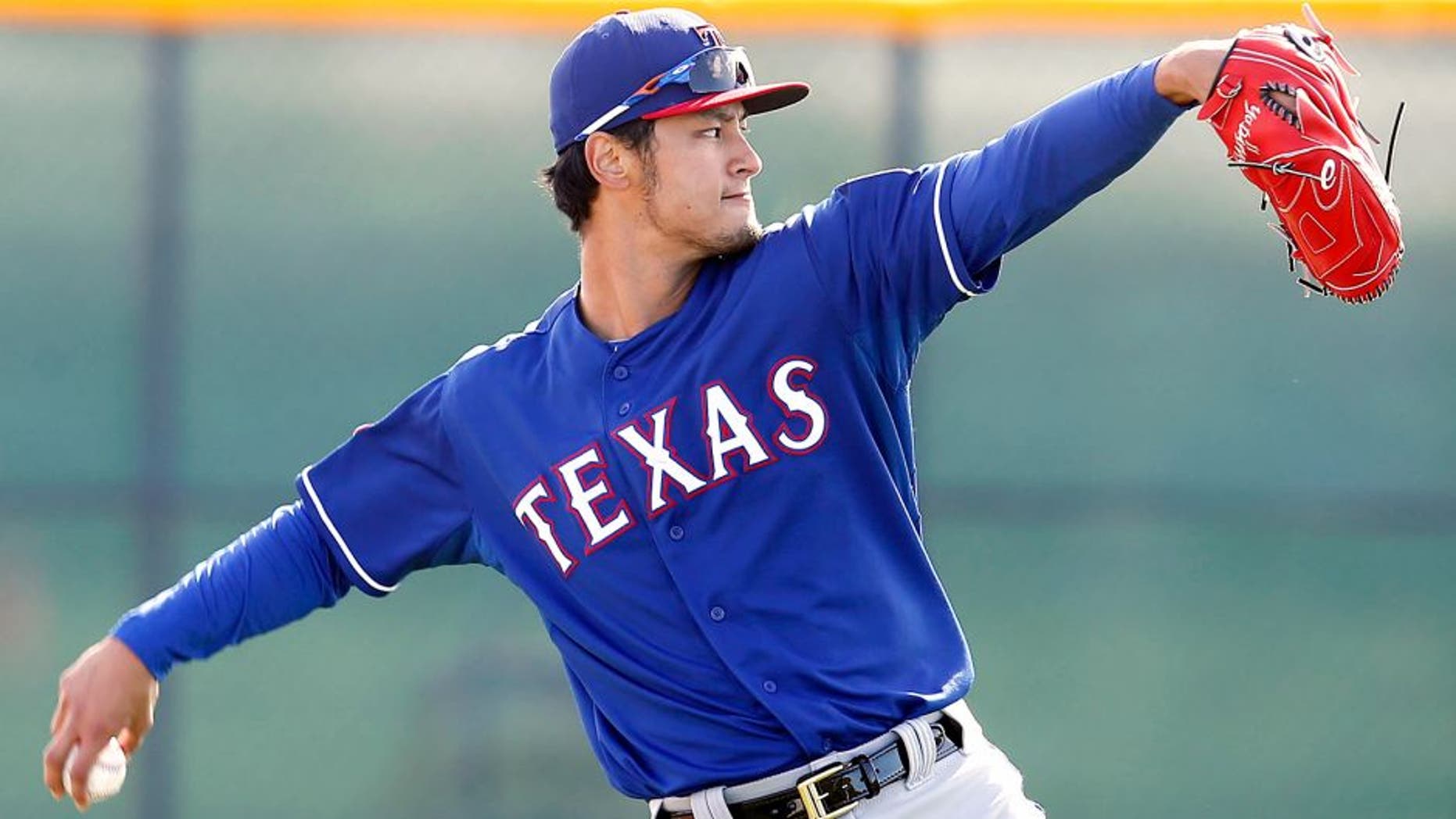 Texas Rangers right-hander Yu Darvish could take a step forward in his recovery from Tommy John surgery soon.
According to Evan Grant of the Dallas Morning News, Darvish is set to meet with the Rangers' medical director Dr. Keith Meister for a check-up later this week. Five months into his Tommy John recovery, Darvish could begin a 'light throwing program' if he gets the go-ahead from Dr. Meister at their meeting.
The Rangers have had to do without Darvish for all of 2015, and it's feasible that his absence helped facilitate the mega-deal that brought the club Cole Hamels from the Philadelphia Phillies.
In Grant's piece, he also passed on a quote from Rangers general manager Jon Daniels regarding lefty Derek Holland. Specifically, Holland will have at least two more rehab appearances before the team thinks about inserting him back into the rotation. Grant notes that Holland will pitch on Friday for Double-A Frisco, but he'll be on a pitch count. Said Daniels: "Under normal circumstances, you'd expect to see him get stretched out a little more. We could adjust based on our need, but I'd expect at least one more [after Friday]."
It makes sense for Texas to proceed with caution regarding Holland, who has only managed one inning of work this season before a torn muscle in his left shoulder derailed his entire year.