Report: New kicker Kyle Brindza has a ridiculously strong leg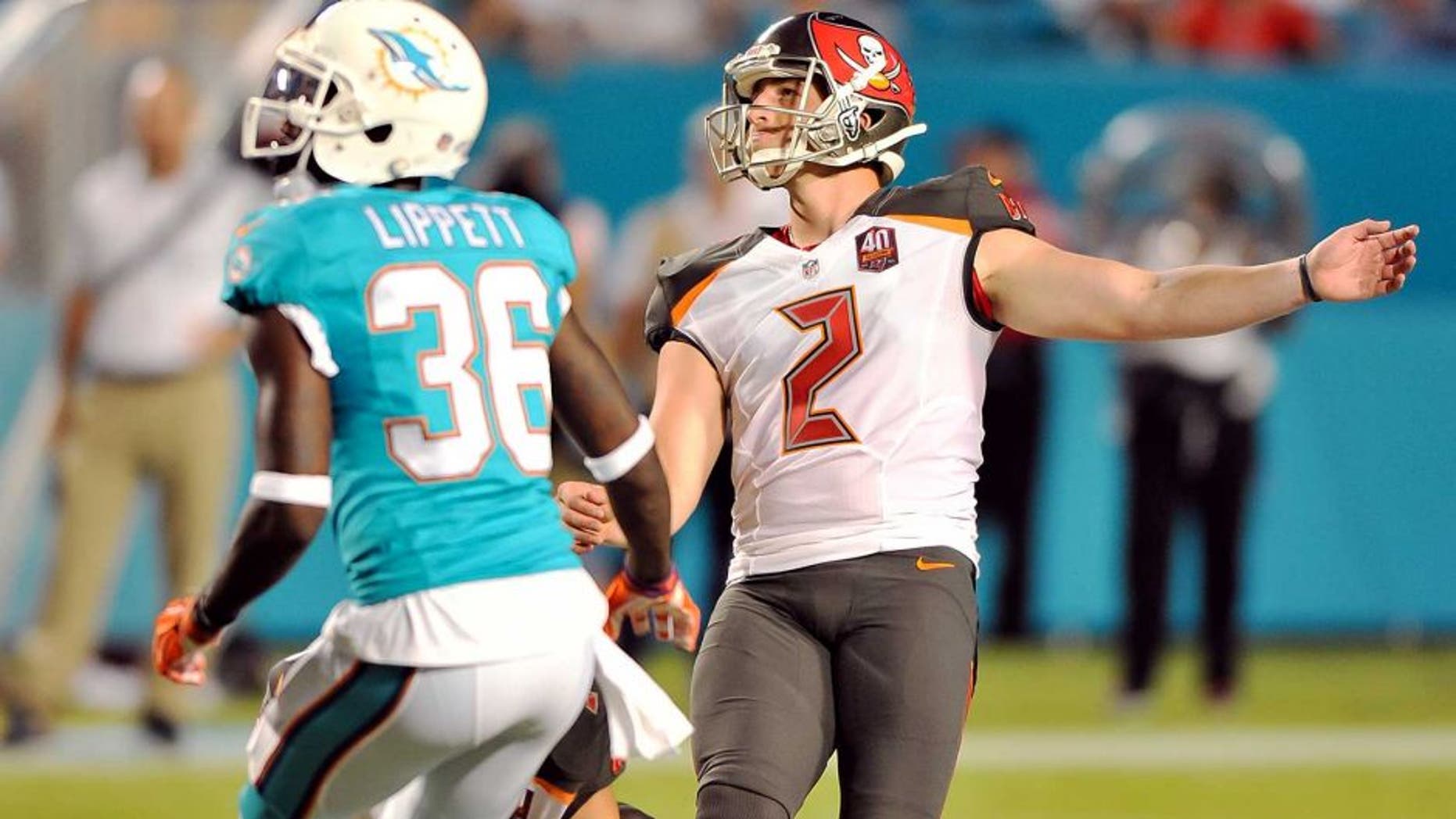 When the Tampa Bay Buccaneers traded to bring in kicker Kyle Brindza, it obviously caught quite a bit of attention. The obvious reason is because the Buccaneers already had two other kickers in Patrick Murray and Connor Barth on the roster. Apparently, Tampa knew what they were doing.
In a recent report from JoeBucsFan.com, Brindza apparently told the media that he has kicked field goals of "65+ in practice with a holder, and 74 yards 'with the sticks.'"
A 74-yard field goal, with a stick or not, is simply ridiculous. Bucs fans would probably love to see the video of that one.
Here's to hoping that the newest Buccaneers kicker can replicate something similar, even a 60-yarder, during the 2015 season if called upon.
(h/t JoeBucsFan.com)