Report: Myles Garrett expected to be fine after suffering foot injury in practice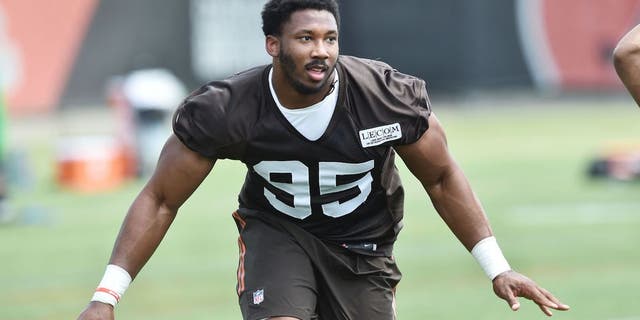 NEWYou can now listen to Fox News articles!
The Cleveland Browns were given a scare on Wednesday when No. 1 overall pick Myles Garrett went down with an apparent foot injury in practice. He sat out Thursdays session as a precaution, but it sounds like hes going to be OK.
According to NFL Network, Garrett is expected to be fine.
Head coach Hue Jackson said it was a good sign that Garrett didnt need the help of the trainers when he went down. The rookie was able to walk off the field under his own power, which was certainly a positive development.
Garrett is expected to be a key contributor for the Browns this season and is the frontrunner to win Defensive Rookie of the Year. Losing him for any significant period of time would be a blow to the defense, which has been rebuilt thanks to the additions of Garrett, Jabrill Peppers and Jamie Collins, among others.
Brett Davis | Brett Davis-USA TODAY Sports