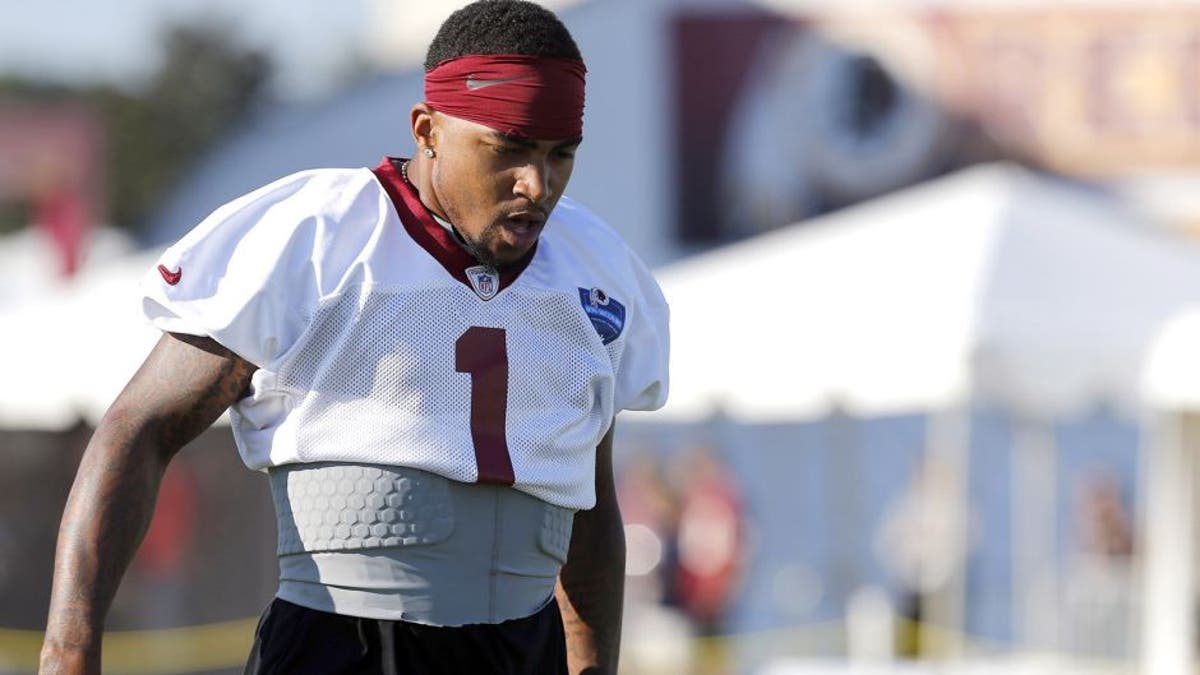 The bad injury news keeps pouring in for the Washington Redskins. Earlier, we learned that Deangelo Hall will be sidelined for 'at least a week', Dianna Russini reports that wide receiver DeSean Jackson will miss the next few weeks with a Grade 2 separated shoulder.
Jackson injured the shoulder when he ran into a blocking sled during Thursday's joint practice with the Houston Texans.
Jackson will miss valuable practice reptitions during over the next few weeks. Although the Redskins have brought back the same offensive system, Jackson has flipped positions with Pierre Garcon. Jackson will be manning the split end, or "X" wide receiver position in 2015.
Jackson's injury opens up the door for promising rookie wide receiver Jamison Crowder to build on his impressive performance during the Redskins' spring practices. Crowder put together arguably the best highlight from Redskins' camp so far when he burned Texans cornerback Kareem Jackson on a one-on-one route during Thursday's practice.
(h/t @michaelpRTD, @diannaESPN)