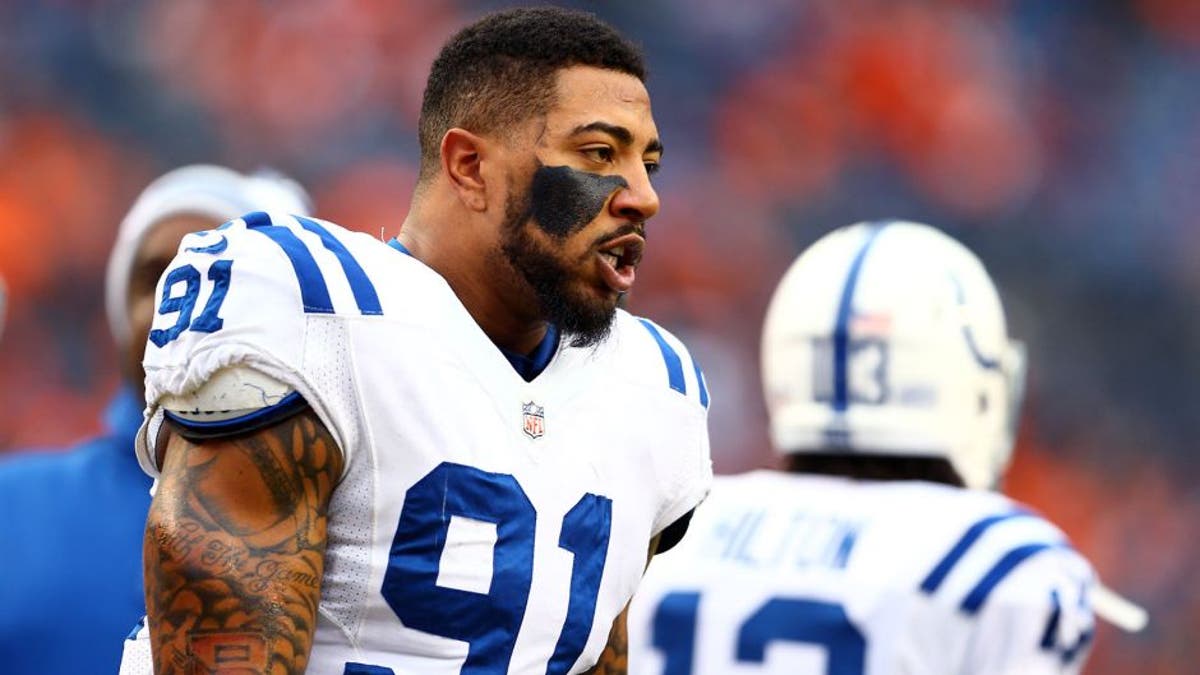 Indianapolis Colts linebacker Jonathan Newsome was arrested early Wednesday morning on marijuana charges.
Police in Zionsville, Ind., responded to a complaint of loud music at Newsome's apartment and discovered the marijuana during the course of their investigation, FOX59.com in Indianapolis reported.
The 25-year-old Newsome, a fifth-round draft pick in 2014, was charged with two counts on possession of marijuana. Newsome cooperated with police and was transported to Boone County Jail.
Newsome appeared in 14 games, starting two, this past season and had 19 tackles and one sack. The former Ball State product led the Colts with 6 1/2 sacks during his rookie season.