Report: Cardinals interested in tight end Chris Cooley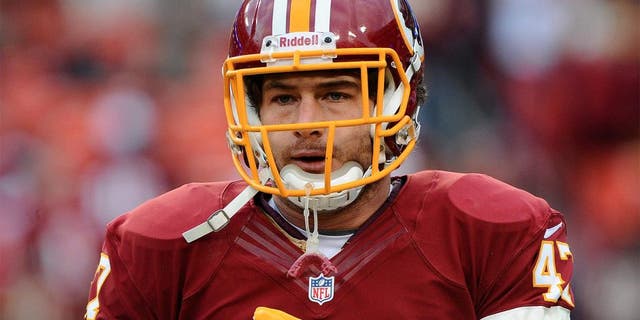 In search of a veteran tight end to add to their roster, the Arizona Cardinals have reportedly turned their interest to Chris Cooley.
Cooley last played on an NFL roster during the 2012 season. Since then, however, he has started up a career in broadcasting as an analyst for the Washington Redskins and as a co-host for an afternoon sports show called "The Drive."
Currently, second-year players Troy Niklas and Darren Fells are atop the Cardinals depth chart.
Cooley boasts nine years of NFL experience - all with the Washington Redskins - but played more than seven games just once from 2009-12 due to injuries. He was a two-time Pro Bowler from 2007-08, an All-Pro in 2005 and is currently the Redskin's all-time leader in receptions at tight end.
(h/t ESPN.com)
Photo Credit: