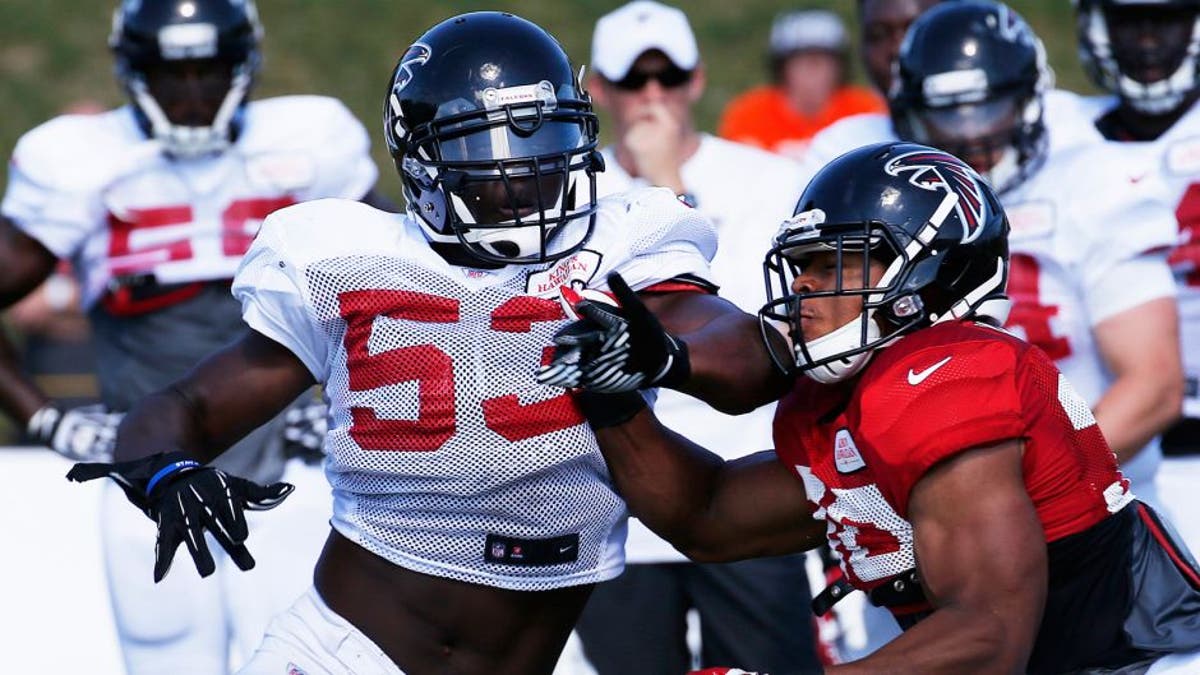 It was literally just yesterday that the potential of the Atlanta Falcons re-signing linebacker Prince Shembo seemed possible. Apparently, though, as D. Orlando Ledbetter of MyAJC.com reports, the Falcons have decided against re-signing Shembo.
"I think that we are just happy right now where we are at with the linebackers," Falcons coach Dan Quinn told Ledbetter on Monday. "We're just trying to like heck to keep working those guys as we are going through it."
This news came after the Falcons chose to sign three players on Sunday, after releasing another. While Shembo may still sign on elsewhere, it's a pretty safe bet that he won't be continuing his NFL career in Atlanta.
(h/t MyAJC.com)