Redskins rookie RB Jones makes good on vow to pressure starter Morris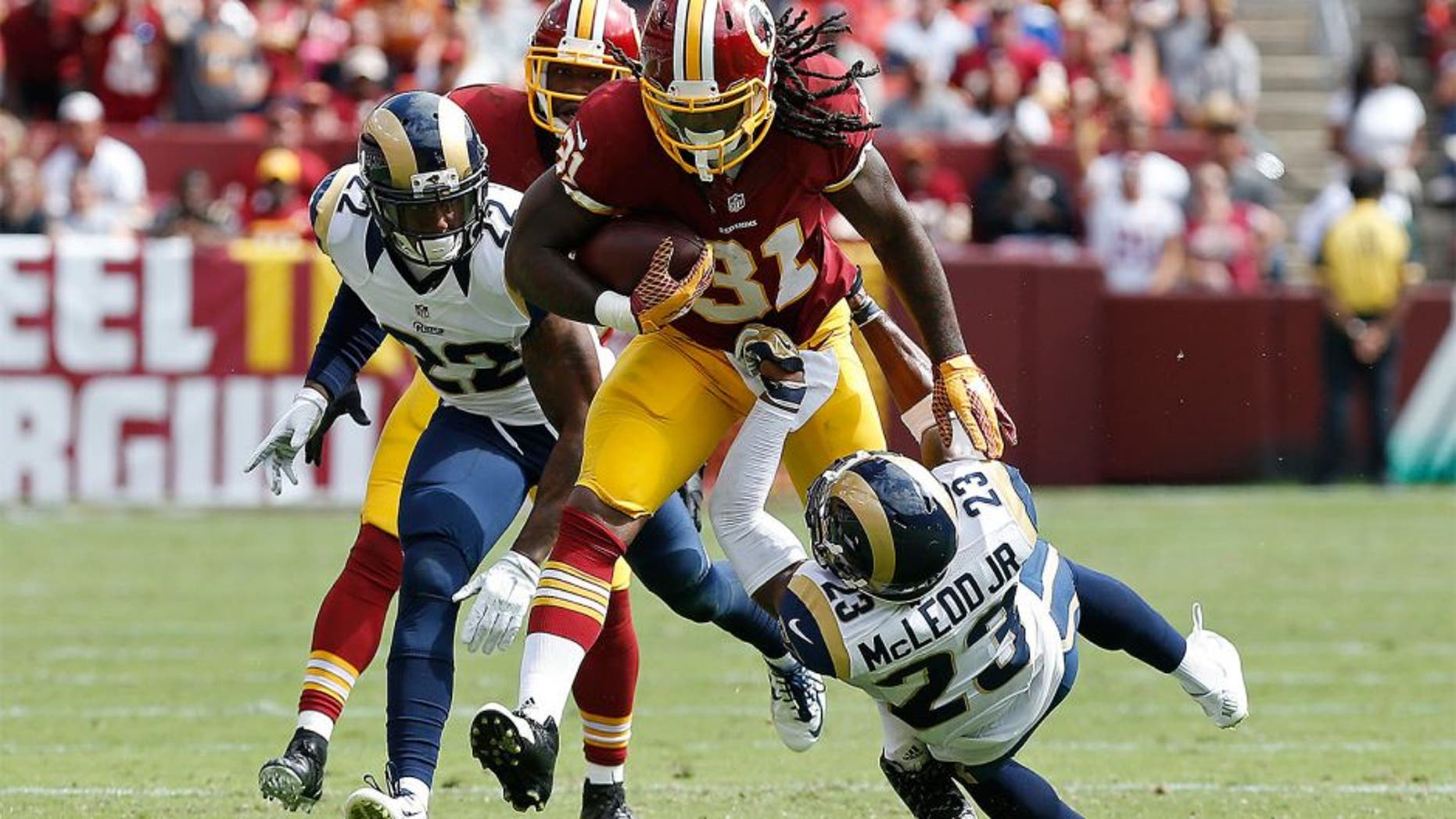 Rookie Matt Jones expected to challenge for the Washington Redskins' starting running back job this season.
Two games into the season, Jones is quickly showing the reason for his unwavering belief. The 6-foot-2, 231-pound Jones is coming off a sensational performance in a 24-10 win over the St. Louis Rams on Sunday, rushing for 123 yards and his first two NFL touchdowns.
"He does have a rare combination of size and speed and he's got good vision right now," Redskins coach Jay Gruden said of Jones. "We've just got to keep him going, keep him fresh."
Washington general manager Scot McCloughan compared Jones to Seattle Seahawks star running back Marshawn Lynch after selecting the University of Florida product in the third round of this year's draft.
Jones announced his intentions in mid-June that he was not content to settle for a backup job or the role or third-down back despite the presence of Alfred Morris, who has rushed for more than 1,000 yards in each of his first three seasons.
"I will put some pressure on Alfred," Jones told reporters at the time. He's done just that, building off a modest debut in which he rushed for 28 yards on six carries to Sunday's eruption that included a 39-yard touchdown on which Jones displayed outstanding acceleration.
"He showed that when he burst out in the open field," Gruden said. "We brought him in for a visit before the draft and talked to him and showed a couple of his long runs. He did show that burst."
The Redskins are averaging a league-best 171.5 yards rushing and Jones may have played his way into a timeshare with Morris, who seems fine with the arrangement.
"The only thing that matters around here is winning," Morris said. "I don't care who gets the stats or who is making the plays. As long as we're winning, that's all that matters."
(h/t Redskins.com, Washington Post)