Reds stopped playing for Baker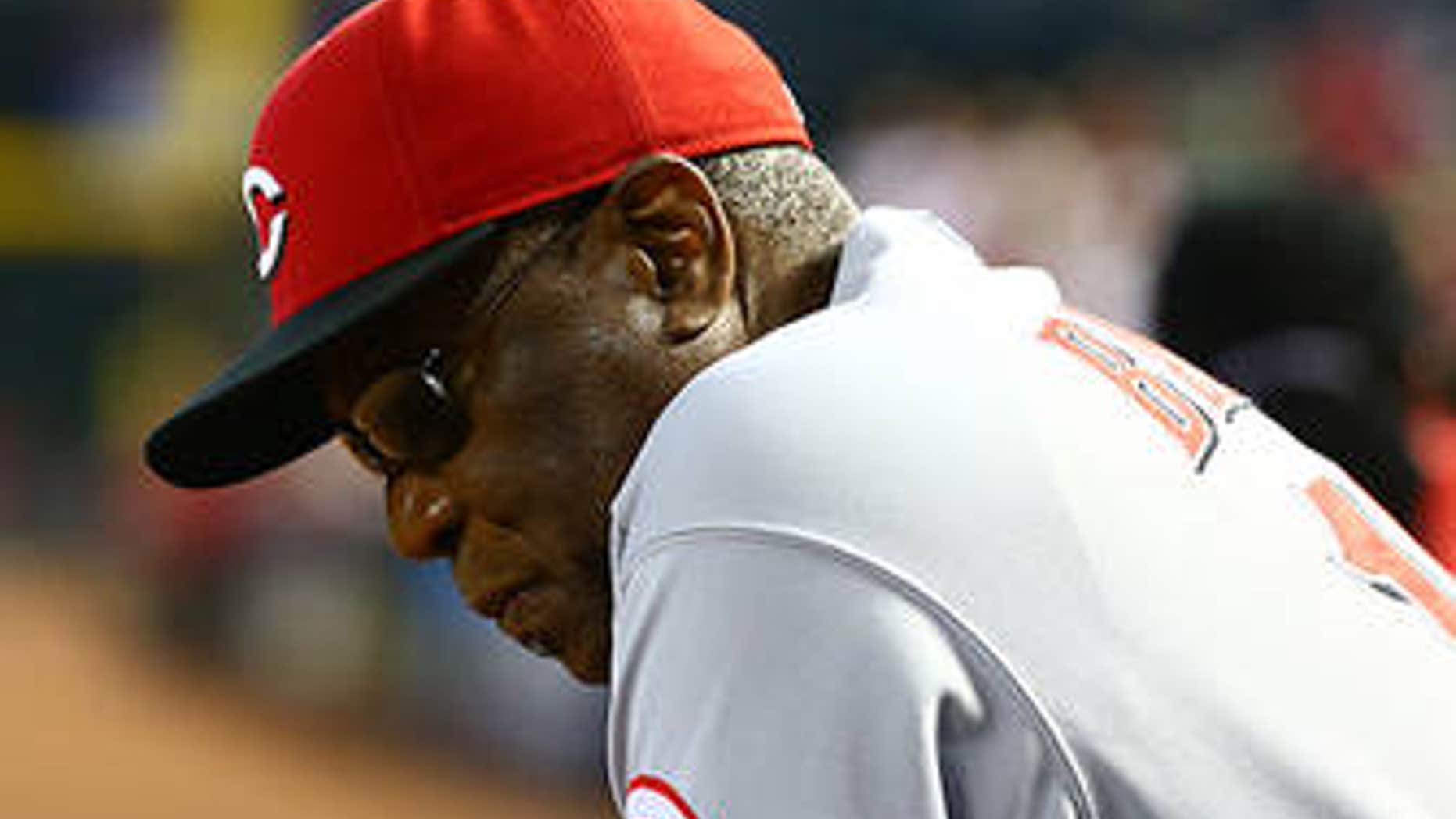 Watching the Reds in the final week, manager Dusty Baker sure appeared ready to lose his job.
The team looked lifeless, as if Baker had lost his touch with the players. And in the wake of the Reds' loss to the Pirates in the wild-card game, the front office finally said, "Enough."
It was not just the one game - the Reds would have lost to Pirates lefty Francisco Liriano maybe 99 times out of 100; their lefty-leaning lineup simply did not match up well against him.
It was the five straight losses at home to the Mets and Pirates at the end of the regular season that caused the Reds to lose home-field advantage for the wild-card game.
And in the big picture, it was the team's inability to meet expectations, failing to advance past the first round despite making the postseason in three of the past four seasons.
Baker never was a favorite of the sabermetrically inclined, who harped on his many questionable strategic decisions. But he always excelled in a more important aspect of managing - motivation, getting the most out of his club.
For whatever reason, this team stopped playing for him.
Reds management no longer could say, "Dusty is the guy to take us to the next level." Quite the contrary - it became clear that he wasn't the guy.
Consider Baker's postseason record with the Reds: Swept by the Phillies in the 2010 Division Series. A five-game loss to the Giants in last year's DS after leading two games to none. And then Tuesday night's non-competitive showing against the Pirates.
Baker can rightly say that his team won 90 games in three of the past four seasons, and that a certain randomness always factors in playoff results. He also can point to injuries - to right-hander Johnny Cueto, to relievers Sean Marshall and Jonathan Broxton, to left fielder Ryan Ludwick - that hampered the Reds' performance.
Few in Cincinnati wanted to hear it. And owner Bob Castellini, who had always supported Baker and still owes him $3.5 million to $4 million for next season, evidently determined that the team's lack of energy pointed to a greater problem.
The leading candidate to replace Baker will be pitching coach Bryan Price, who also is on the Mariners' list of managerial candidates. Other possibilities figure to include Reds' Triple-A manager Jim Riggleman, who walked out on the Nationals in the middle of the 2011 season, and David Bell, who managed four seasons in the Reds' organization before serving as the Cubs' third-base coach last season.
Tony La Russa? Sure, he has ties to Castellini and general manager Walt Jocketty from their days together with the Cardinals. But La Russa repeatedly has insisted that he will not manage again.
In any case, the Reds will have a new energy next season. An energy they lacked in 2013.