Red Sox park Pablo Sandoval and his $95 million contract on the bench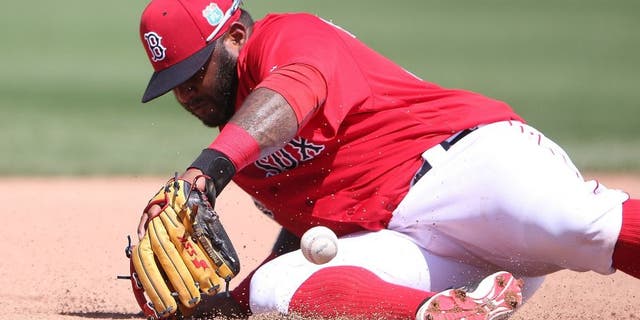 Pablo Sandoval will start the 2016 season on the Boston Red Sox's bench.
Travis Shaw was named the team's starting third baseman on Thursday, as first reported by The Boston Globe.
Sandoval, whose conditioning has been an ongoing issue, had a disappointing first season in Boston in 2015. He hit only .245/.292/.366 with 10 homers and 47 RBI in 126 games, resulting in more criticism about his weight and his defense (15 errors). It was the worst statistical year of his eight-season major-league career --€" the first seven of which were spent with the San Francisco Giants.
Sandoval, 29, signed a five-year, $95 million deal prior to the 2015 season.
"We talked about it. I'm happy with the decision," Sandoval told WEEI.com. "They made the decision. It's the right decision to help the team win. I'm going to be happy. I'm going to be ready on the bench, get ready for anything. I'm going to get ready during the season to do my job."
As for Shaw, the 25-year-old was a surprise as a rookie in 2015. He batted .270/.327/.487 with 13 homers and 36 RBI in 65 games. He's hitting .333 with two homers and nine RBI this spring. He played primarily first base (55 games) last season and during his time in the minors, but he also has played at the hot corner. And he has been impressive defensively this spring.