Red Sox' experiment with Hanley in the outfield comes to an end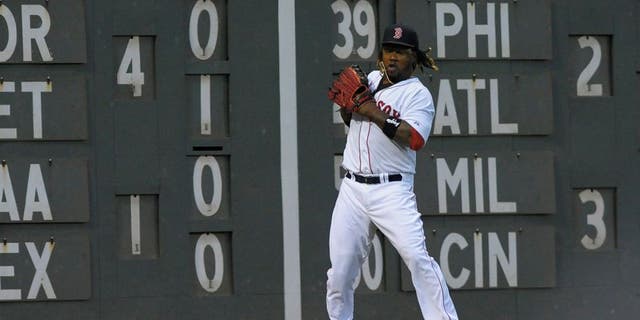 NEWYou can now listen to Fox News articles!
Boston Red Sox manager Torey Lovullo announced to the media Tuesday that the Hanley Ramirez experiment in the outfield is over.
Ramirez is currently day-to-day, but when asked if he would return to play in the outfield, Lovullo said he didn't think that would be the case.
"I think we've just walked through a couple of scenarios,'' said Lovullo via CSN Boston, "and I think that with how the young kids have been doing in the outfield, we want to give them the time there that they deserve. And I think the timing of Hanley's injury is pushing him back a little bit. It's just condensing that ability to go and play left field until he transitions to first base."
Last week, the Red Sox revealed that Ramirez will begin a transition to first base, with Opening Day 2016 as the target date for a full-time role. That appears to be moving up, however.
"I wish I could say what the transition time was going to be,'' said Lovullo. "But his health and how he is feeling is going to determine when that happens...I'm hopeful that he will. I feel like from what I've seen him do defensively, there's a chance he can play first base before the year's over. Now, is that a lock? His health will determine that.''
(h/t CSN Boston)