Rays' Colby Rasmus stepping away from baseball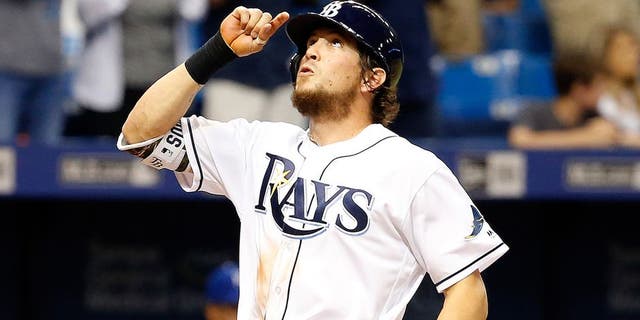 ST. PETERSBURG, Fla. (AP) -- The Tampa Bay Rays have placed injured outfielder Colby Rasmus on the restricted list after the player's decision to 'step away from baseball.'
The team did not provide specifics Thursday, instead saying in a brief statement that the club fully supports the player deciding to leave.
The statement concluded: "We are thankful for his contributions to our team, and we wish him and his family the best as they move forward. Respecting the privacy of Colby and his family, the Rays will have no further comment."
Rasmus, who signed with Tampa Bay as a free agent last winter, had been on the 10-day disabled list since June 23 with left hip tendinitis.
He was limited by injuries to appearing in 37 games this season, but was batting .281 with nine homers and 23 RBIs in 121 at-bats.