Rays carrying air filters with them on road trips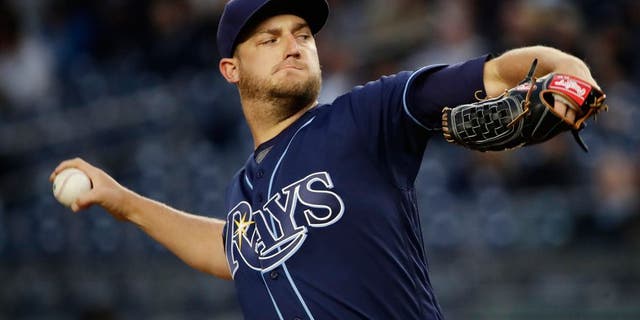 BOSTON (AP) -- Aiming for a winning atmosphere in the clubhouse, the Tampa Bay Rays want to clear the air.
So starting this weekend, the Rays will take a couple of air filters on the road with them to limit germs. They began using them Friday night in Boston, where the flu hampered the Red Sox last week.
The Rays had two high-tech units -- shaped about the size of a toaster oven -- at Fenway Park. The devices are similar to the system the team has in its home clubhouse at Tropicana Field
One of the units was put in the trainer's room and the other in the players' lounge. Later, one was moved to manager Kevin Cash's office before batting practice.
"I think it's great for the organization. We have that system at home," Cash said. "It's very key and essential that we want our players to be healthy and feeling as good as possible. As far as I know we're going to carry that all of our road trips."
Some of the players were told to be extra cautious with cleanliness while in Boston, washing their hands extra. The flu sidelined Red Sox regulars Mookie Betts and Hanley Ramirez last week, and landed relief pitcher Robbie Ross Jr. on the 10-day disabled list.
"I know that our organization purchased some machines that are supposed purify the air," Rays star third baseman Evan Longoria said. "We have in the past had some guys get sick when we've been here. Whether it's just Massachusetts at this time (of year) or the stadium, I don't know."
"It's just nice to see that they're trying to eliminate some of the hazards -- if there is any -- eliminate the possibility that you can get sick and they're doing anything they can to help us," he said.
Other players planned on making sure they followed the usual things they do to try avoiding germs.
"Honestly, just from seeing the news I'm aware of it, but no one has personally come up to me and said something," rookie infielder Daniel Robertson said. "I'm always pretty cautious no matter where we're at, trying to stay sanitary. No one specifically came up to me. We know it's out there and we're being cautious, for sure."