Ray Rice, Ravens reach settlement, report says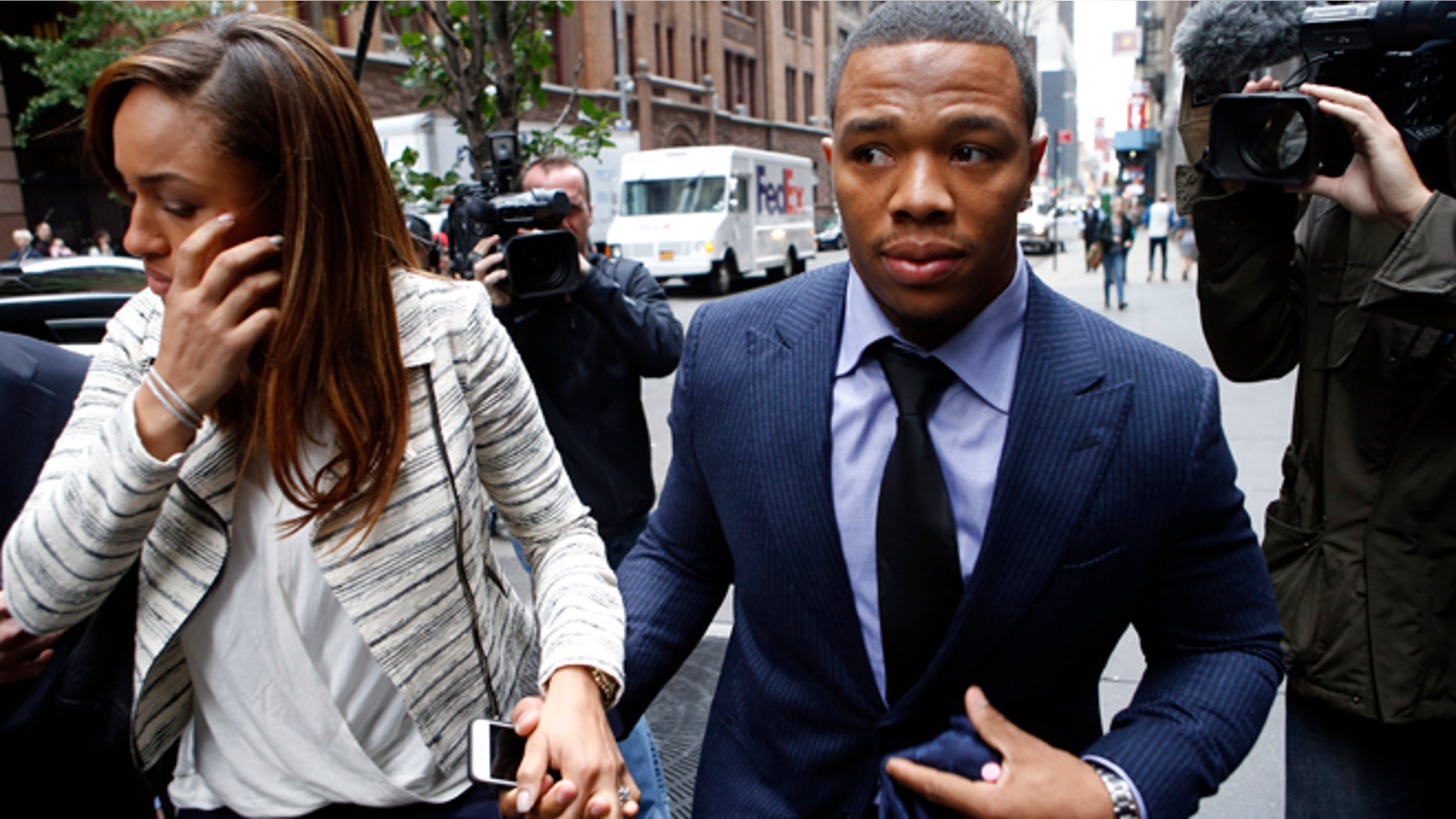 Disgraced former Baltimore Ravens running back Ray Rice reached a financial settlement with the NFL team on Thursday, multiple sources told The Baltimore Sun.
Rice had filed a grievance against the team in October after his $35 million contract was terminated the month before in the wake of video showing him punching his then-fiancee and now wife in the elevator of an Atlantic City, N.J. casino.
The Sun reported that the team and Rice, who had sought back pay of his $3.53 million base salary for 2014, settled shortly before the grievance hearing was scheduled to start Thursday.
Compensation details weren't disclosed, but a source told the paper that the compromise was "fair." Rice, the Ravens and the NFL Players Association haven't commented publicly on the settlement.
A grand jury indicted Rice on third-degree aggravated assault following the March 2014 incident, but the charges were dropped in favor of court-supervised counseling.
NFL Commissioner Roger Goodell initially suspended Rice for two games. After the video of the punch became public, Goodell changed the suspension to indefinite and the Ravens released Rice.
An arbitrator later ruled in favor of Rice and threw out the indefinite suspension, freeing Rice to play again. No team has signed Rice and it's unclear if a team will take him on for next season.
The Associated Press contributed to this report.
Click here to read more from The Baltimore Sun.