Ray Evernham restores Mario Andretti rookie car for 100th Indy 500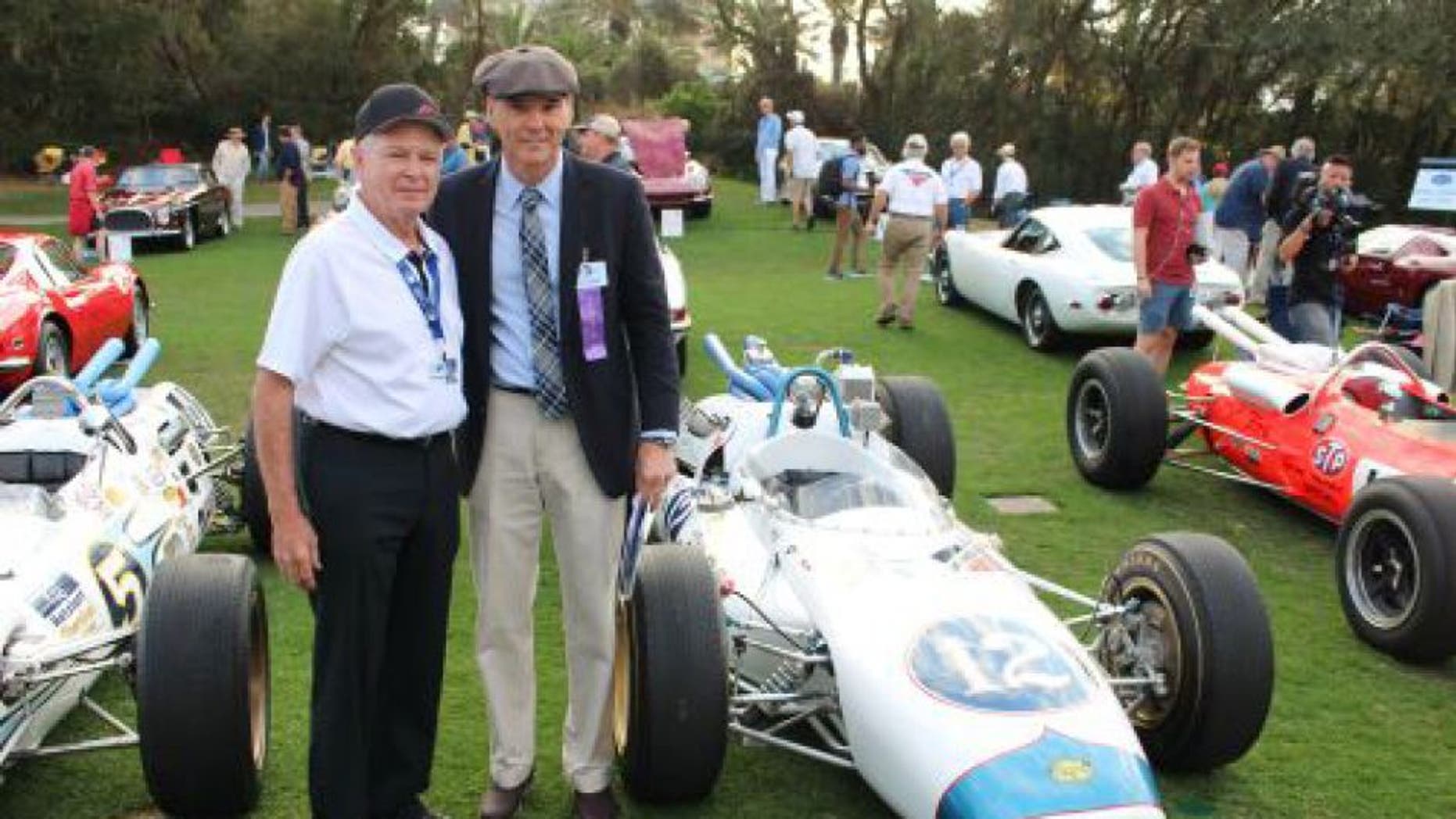 Ray Evernham made his name in NASCAR, but this week, he's got the 100th running of the Indianapolis 500 on his mind.
Evernham was the crew chief for three of Jeff Gordon's four NASCAR Sprint Cup Series championships and he brought Dodge back to NASCAR in 2001.
With a resume like that, it's no surprise that Evernham is one of 20 nominees from whom five will be selected Wednesday to join the NASCAR Hall of Fame Class of 2017.
Tuesday afternoon, though, Evernham was headed to Indianapolis, where he'll take part in the historic weekend.
At the Brickyard, Evernham will have a very special car that he restored himself and owns: The Brawner Hawk Ford Indy car that Mario Andretti drove to a third-place finish and Rookie of the Year honors in the '65 Indy 500, as well as the 1965 USAC National Championship.
Evernham restored the car to such a high standard that at the prestigious Amelia Island Concours d'Elegance, the Brawner Hawk won Best in Class -- Race Cars (1961-1967) and the Phil Hill Restorer's Award, "which is an award created to honor the artisan whose restoration of a classic, antique, historic or competition car is judged the best new restoration in its first concours appearance."
And at the Brickyard, Andretti himself will be behind the wheel of the Brawner Hawk in a parade of 33 vintage cars that will pace the field. Pretty heady stuff.
In an exclusive interview with FOXSports.com, Evernham said he's looking forward to the weekend ahead.
"Now I can say, as an owner, that not only did I have Bill Elliott and Kasey Kahne, but now I have Mario Andretti," Evernham said with a laugh. "That'll be fun."
Evernham said he'll go through the Brickyard garage with his crew chief eyes, watching what the Verizon IndyCar mechanics do to prep for the big race.
"I'll be looking at who's working on what, what they're doing to their cars, what kind of changes they are making," said Evernham. "Trying to understand how they do their tires and things like that."
Once the race begins on Sunday, pacing and fuel strategy will be key, said Evernham.
"Who's burning what on fuel is very important at Indy," said Evernham. "I don't think tires are as critical as they are in NASCAR. I'll be watching fuel strategy and who actually has got a fast car.
"As the pace of the race moves up and down, we'll have to watch and say, OK, who has settled in? If the race pace is 230 (miles per hour) and drops down to 220, who's really settled in at 225? Those are people I'll be watching."
Sounds like a great way to spend a Sunday.