Ravens guard John Urschel is a big guy in a little car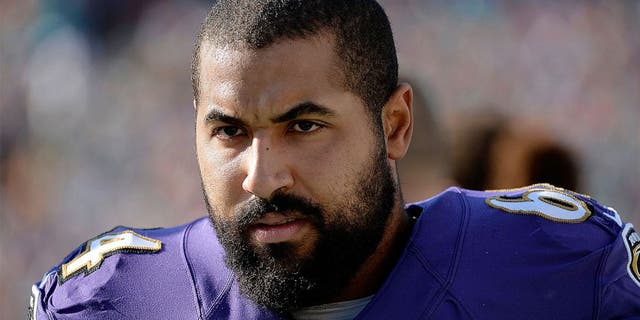 Ravens offensive lineman John Urschel has gained a lot of notoriety this offseason for his immense brain power, but some may be puzzled by his choice of vehicle.
Urschel, who said earlier this year that he lives off $25,000 a year despite an average annual salary of almost $600,000, drives a Nissan Versa. He purchased the vehicle used for $9,000 after as a gift for himself after getting drafted in the fifth round of the 2014 draft, according to ESPN.com.
There is no shame in spending money wisely, especially in a career fraught with players going broke, but you really have to wonder how Urschel can even fit in the very compact car. Urschel tweeted a photo of his tiny ride parked in between two monstrous trucks at the Ravens parking lot. Regardless of the size, Urschel says he's "driving his dream car."
"It's great on gas. It's surprisingly spacious," he added. "And you know what the best feeling is? You're driving into a parking deck, it's near full and you're on the first level and there is that space that everyone has passed because they said, 'No, we can't park in there.' And I take my Versa and I just go right in there. I'm on the first level, parking lot full and everyone else is parking on the upper deck where the car is getting hot. I'm not even taking the stairs."
h/t: ESPN.com