Rashad Evans out of UFC 206, Tim Kennedy awaits new opponent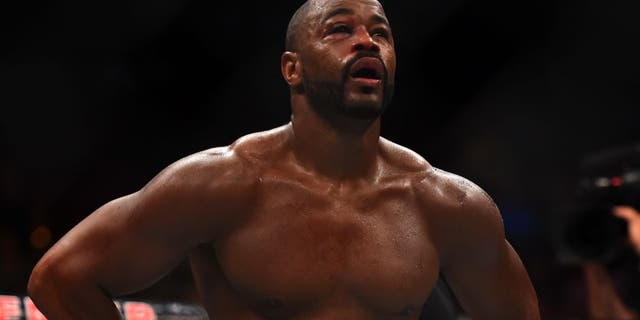 Rashad Evans will have to wait even longer for his return to the Octagon.
The former light heavyweight champion was pulled from his fight at UFC 205 after the New York State Athletic Commission expressed concerns over his medical exams, which led to him being denied a license for his bout against Tim Kennedy.
The UFC ultimately moved the fight to December 10 in Toronto at UFC 206 but now it appears the Ontario Athletic Commission has made the same decision regarding Evans.
Evans' manager Ali Abdel-Aziz confirmed the news to FOX Sports on Monday after Kennedy first revealed that the fight had been scrapped to MMAFighting.com.
According to Abdel-Aziz, Evans has undergone multiple tests to clear up the concerns expressed by the New York State Athletic Commission and by extension the Ontario Commission as well but he still wasn't able to receive a license to fight.
Despite these set backs, Abdel-Aziz promises that Evans is healthy and will look to return to action hopefully in either January or February 2017.
The former champion has reportedly stayed in constant contact with the UFC, who have supported him as he attempts to clear up whatever medical anomaly concerned the commission in the first place.
With Evans out, Kennedy now awaits a new opponent for December 10 at UFC 206.
Sources have stated that former "Ultimate Fighter" winner Kelvin Gastelum could be a potential replacement to face Kennedy but no formal offers have been made for the fight just yet.