Rangers feel sting of Cup loss to Kings, despite being unexpected finalists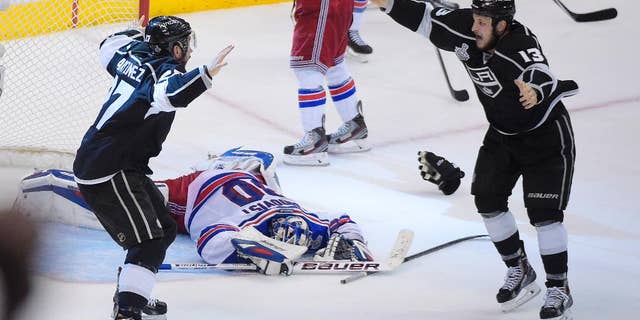 NEW YORK – When the New York Rangers' longer-than-expected season ended in a double overtime loss to the Los Angeles Kings in the Stanley Cup finals, the Eastern Conference champions weren't ready to accept any accolades.
Sure they played well in outlasting Philadelphia in the first round of the playoffs and then showed an impressive bounce-back ability in rallying to win three straight elimination games against Pittsburgh.
The Rangers then took out Montreal, after the Canadiens knocked out the defending conference champion Boston Bruins, and advanced to the Cup finals for the first time since they won the title 20 years ago.
But that reflection isn't for now. Not after a third overtime loss in Los Angeles sent the Rangers home for the summer on Friday night and made the Kings the champions for the second time in three seasons.