Rangers Beat Yankees, 6-1, to Advance to World Series for First Time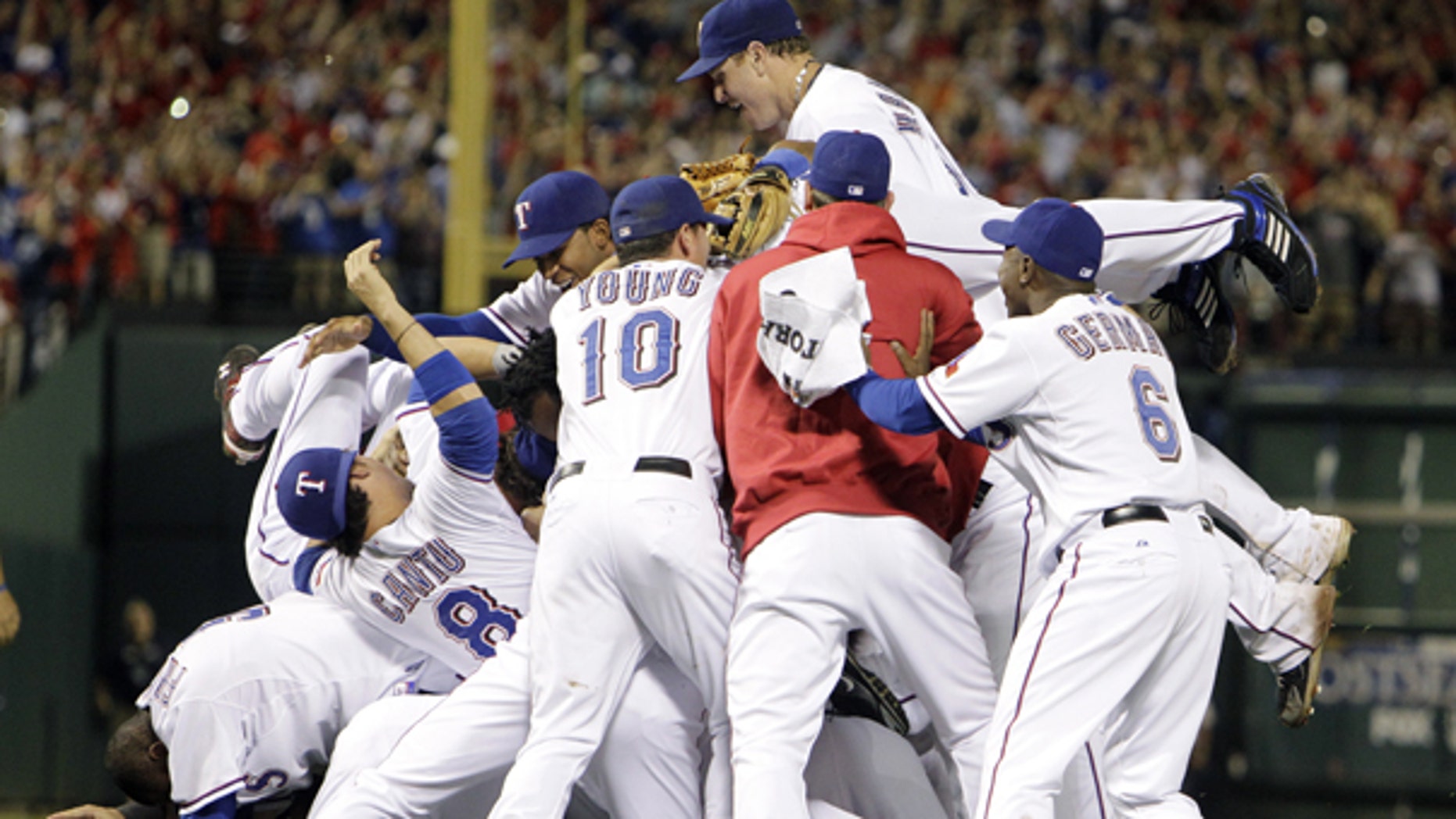 ARLINGTON, Texas -- The Texas Rangers reached the World Series for the first time after Vladimir Guerrero drove in three runs and Nelson Cruz homered in a 6-1 win over the New York Yankees in Game 6 of the American League championship series Friday.
Colby Lewis dominated for his second win of the series and Josh Hamilton earned the ALCS most valuable player award.
When Alex Rodriguez took a called third strike to end the game, fireworks exploded in the sky high above, confetti filled the air and the Rangers embraced each other near the mound.
Rangers icon Nolan Ryan, the Hall of Fame pitcher who is the team president and co-owner, embraced his wife in the front row before going on the field to join the team.
Cliff Lee was waiting if needed by the Rangers for a deciding Game 7 against the Yankees. Now the ace left-handed pitcher can get ready for Game 1 of the World Series, on Wednesday night in either San Francisco or Philadelphia. The Giants lead the National League championship series 3-2.
The Rangers, who had never won a postseason series or a home playoff game before this year, dispatched the $200 million-plus Yankees with little drama -- especially after a four-run outburst in the fifth inning snapped a 1-1 tie.
And that makes it even more satisfying for the Rangers and their fans since New York knocked Texas out of the playoffs in each of the club's three previous appearances. Derek Jeter is among several players remaining from those teams in the late 1990s and Rodriguez is among several former Rangers now wearing pinstripes.