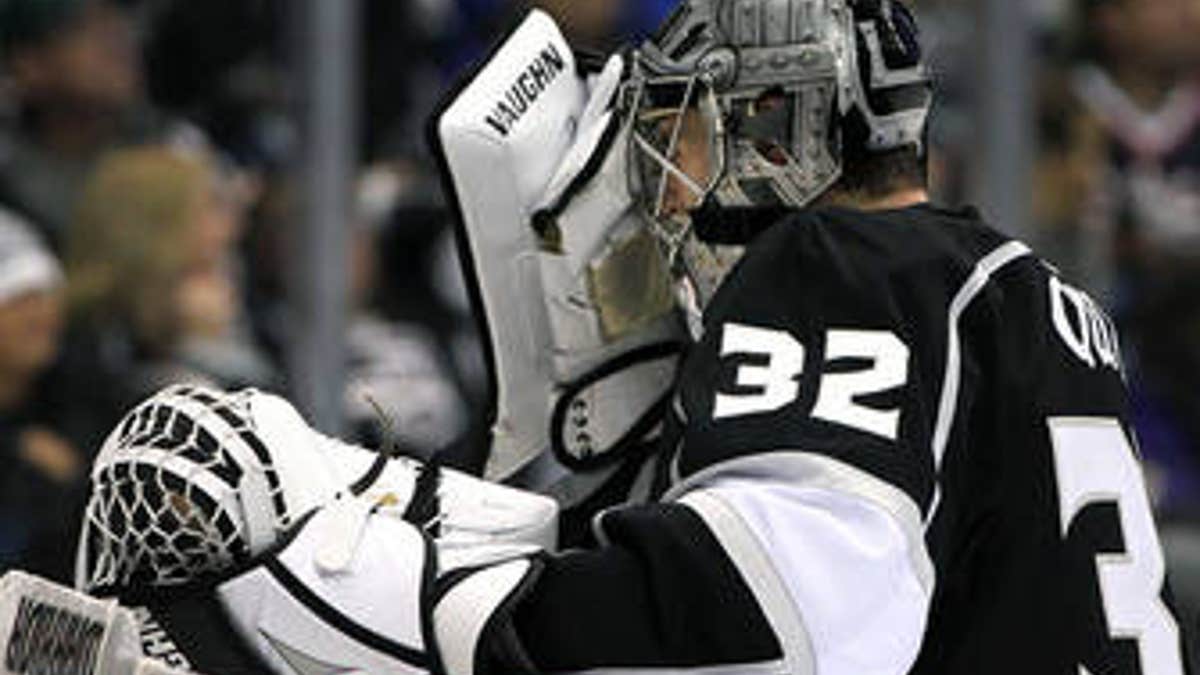 A 2012 Vezina Trophy finalist, Jonathan Quick is a fine NHL goaltender. But the Los Angeles Kings netminder made a rookie mistake Monday against the New York Rangers that resulted in one of the softest hockey goals you'll ever see.
In the clip below, you can see the Rangers win a short-handed faceoff in their own end. Blueshirts defenseman Ryan McDonagh ended up with the puck and cleared it to the other end of the ice by dumping it off the boards to Quick's left.
Quick then moved to his left to try to corral the puck when this happened:
Goals like this happen from time to time , but it didn't make it any easier for the 2012 Conn Smythe Trophy winner to live down. And Quick, who reportedly gave a mock cheer after he made his next save, didn't seem to want to talk about it after the game.
"You guys are writing a story on that one goal?" Quick said, according to the Los Angeles Times . "My stick fell out of my hand. I tried to stop it with my blocker and it hit my blocker."
His coach, Darryl Sutter, seemed to take it a little easier, though, jokingly telling reporters , "obviously, he didn't think he needed a stick."
The Kings' next game is Wednesday at home against Ottawa.