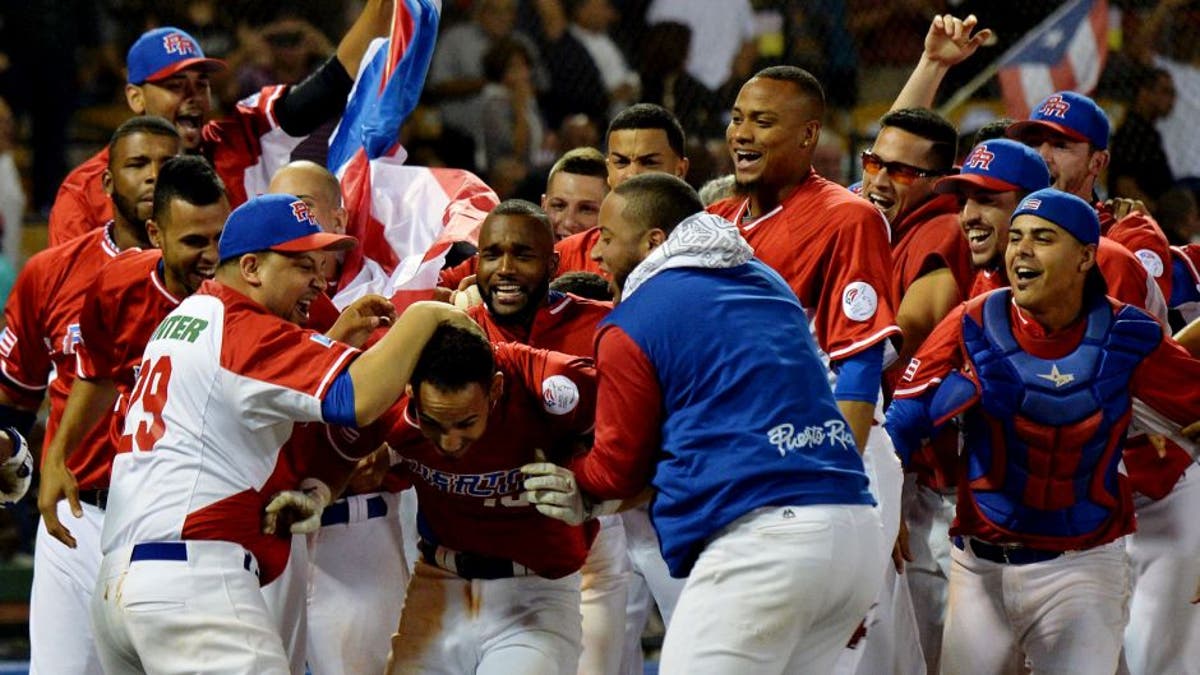 SANTO DOMINGO, Dominican Republic -- Victories by Puerto Rico and Venezuela on Thursday earned both clubs semifinal spots in the Caribbean Series. They join Mexico, which claimed a semifinal berth on Wednesday when it improved to 3-0.
Puerto Rico's Santurce Cangrejeros won in walk-off fashion on Thursday, beating the Escogido Leones of the Dominican Republic 2-1 when first baseman Neftali Soto homered in the bottom of the 14th inning. In the ninth inning, Soto tied the game at 1-1 with a two-out triple.
Fernando Cruz picked up the win with two innings of relief as Puerto Rico improved to 2-1. The team will conclude pool play with a Friday tilt vs. first-place Mexico.
The loss dropped the Dominican team to 0-3, facing a do-or-die game against also-winless Cuba. The winner of their Friday matchup will claim the final semifinal spot.
In Thursday's early game, Alex Romero, Jose Martinez and Sandy Leon drove in runs to lead Venezuela's Aragua Tigers to a 3-1 victory over Cuba's Ciego de Avila and advance to the semifinals.
Venezuela is 3-1. Cuba fell to 0-3.
''We still have life. We haven't played the best baseball, but we still have a chance tomorrow when we play against the Dominican Republic,'' Cuba catcher Yosvani Alarcon said.
The semifinals are scheduled for Saturday with the championship set for Sunday (3 p.m. ET).