Podcast: Ranking the top 5 coaches in college football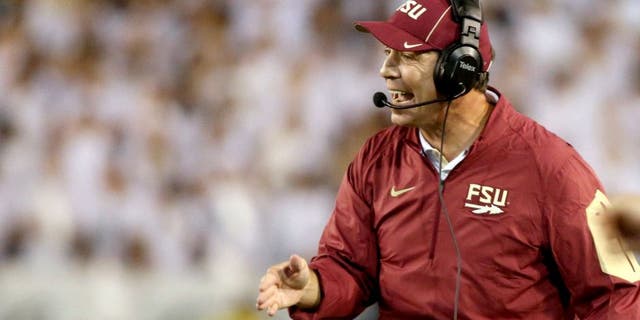 Is Florida State's Jimbo Fisher a top five coach in college football right now?
That mailbag question sparks a dilemma for Bruce and Stew on The Audible, as they try to decide who belongs on the top tier of coaches today. Nick Saban is a no-brainer, but how do you compare Art Briles to Dabo Swinney to Mark Dantonio? Things get messy fast.
Click on the embedded player above to listen to the clip. You can also get every episode of The Audible delivered to you by subscribing on iTunes.
FULL PODCAST: Miami coach Mark Richt discusses his return to The U