Pittsburgh Steelers WR Antonio Brown honors Kimbo Slice with custom cleats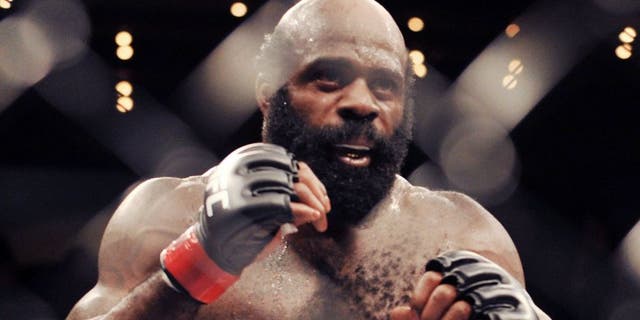 Former UFC competitor and "Ultimate Fighter" contestant Kimbo Slice is gone but far from forgotten.
The larger than life street fighter who eventually made his way to the UFC will be honored this weekend by Pittsburgh Steelers wide receiver Antonio Brown on a pair of custom made cleats ahead of a showdown with the Miami Dolphins.
Brown sent out a photo of the cleats on Friday.
Slice passed away in June due to heart failure at age 42.
Slice was a mainstay around Miami while making a name for himself as a street fighting legend while producing some of the first "viral" videos on outlets such as YouTube.
Years later, Slice would make his way to "The Ultimate Fighter" as well as the UFC where he had two fights before exiting the promotion.
Brown will also honor Miami Marlins' pitcher Jose Fernandez, who lost his life just a few short weeks ago at the age of 24 after a tragic boating accident.
Brown has faced fines from the NFL for his custom made cleats already this season but when asked about it just recently, the former "Dancing with the Stars" contestant told ESPN the money was "nothing to a boss".