PHOTO: Fournette offers special message to top 2017 recruit Dylan Moses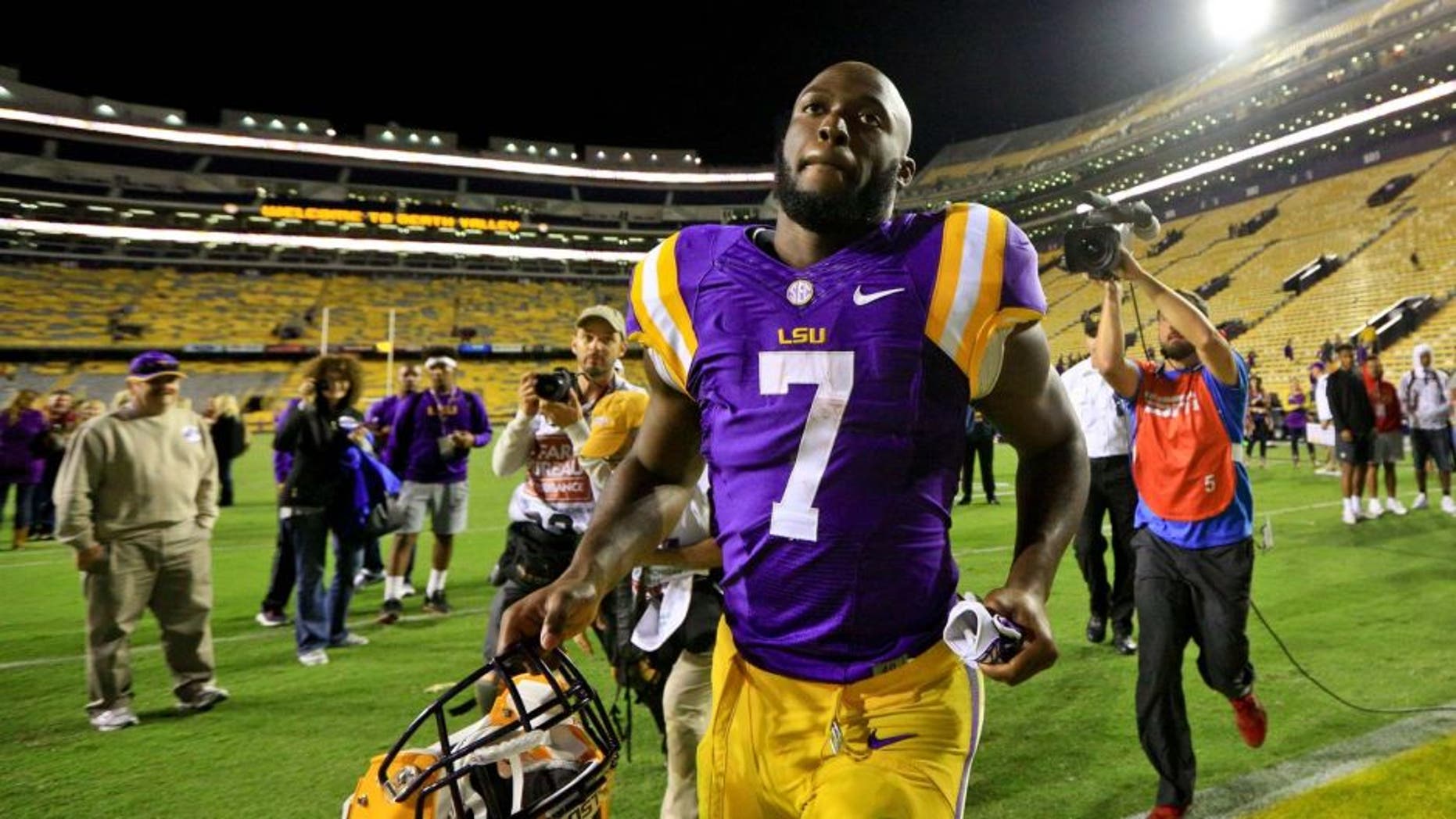 '17 recruit Moses is a "man-child"on the high school level Derick E. Hingle USA TODAY Sports
Like Leonard Fournette was, 2017 elite recruit Dylan Moses is an absolute man-child.
The Baton Rouge native collected scholarship offers from LSU, Texas, and Alabama...as as eighth grader. After initially committing to Les Miles' program, he's since reneged on his decision.
He's still heavily considering the program -- and will be at the LSU-Alabama game this weekend to watch Fournette and the Tigers in person.
Speaking of LSU's talented running back, he's formed a relationship with Moses. The high school prospect tweeted a screen-shot of a text exchange between the two, which can be seen below (Warning: There's one use of foul language).
According to Fournette, "I'm just holding it down for the next great to come and that's you."
Should Moses follow in Fournette's foot-steps, it'll likely be on the other side of the ball. While the 6'2", 225-pound athlete could play as a running back, his best long-term position may reside at linebacker.