Photo: Charlie Sheen, Rangers' Holland finally meet regarding 'Wild Thing' haircut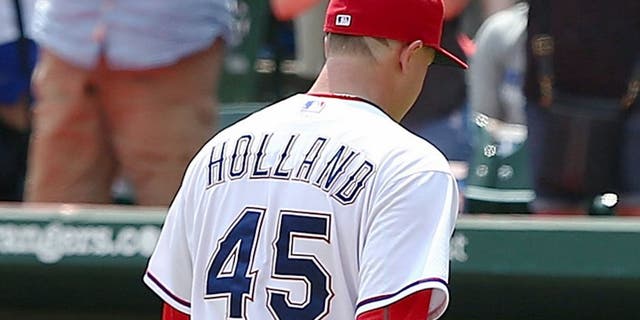 Texas Rangers left-hander Derek Holland pitched a gem on Saturday night, limiting the Los Angeles Angels to just three hits and one run in eight sterling innings of work. His efforts helped the Rangers move back to within two games of the first-place Houston Astros.
After the game, Holland had a special visitor in the clubhouse at Angel Stadium...none other than actor Charlie Sheen. Remember, Holland is currently sporting a pretty solid Ricky 'Wild Thing' Vaughn haircut, so this union was pretty inevitable.
In fact, Sheen and Holland posed with Holland's 'Jobu' bobblehead that he was sent as a result of his 'Major League'-inspired affectation:
They're friends already!
(h/t Twitter)