Phillips goes off on Reds reporter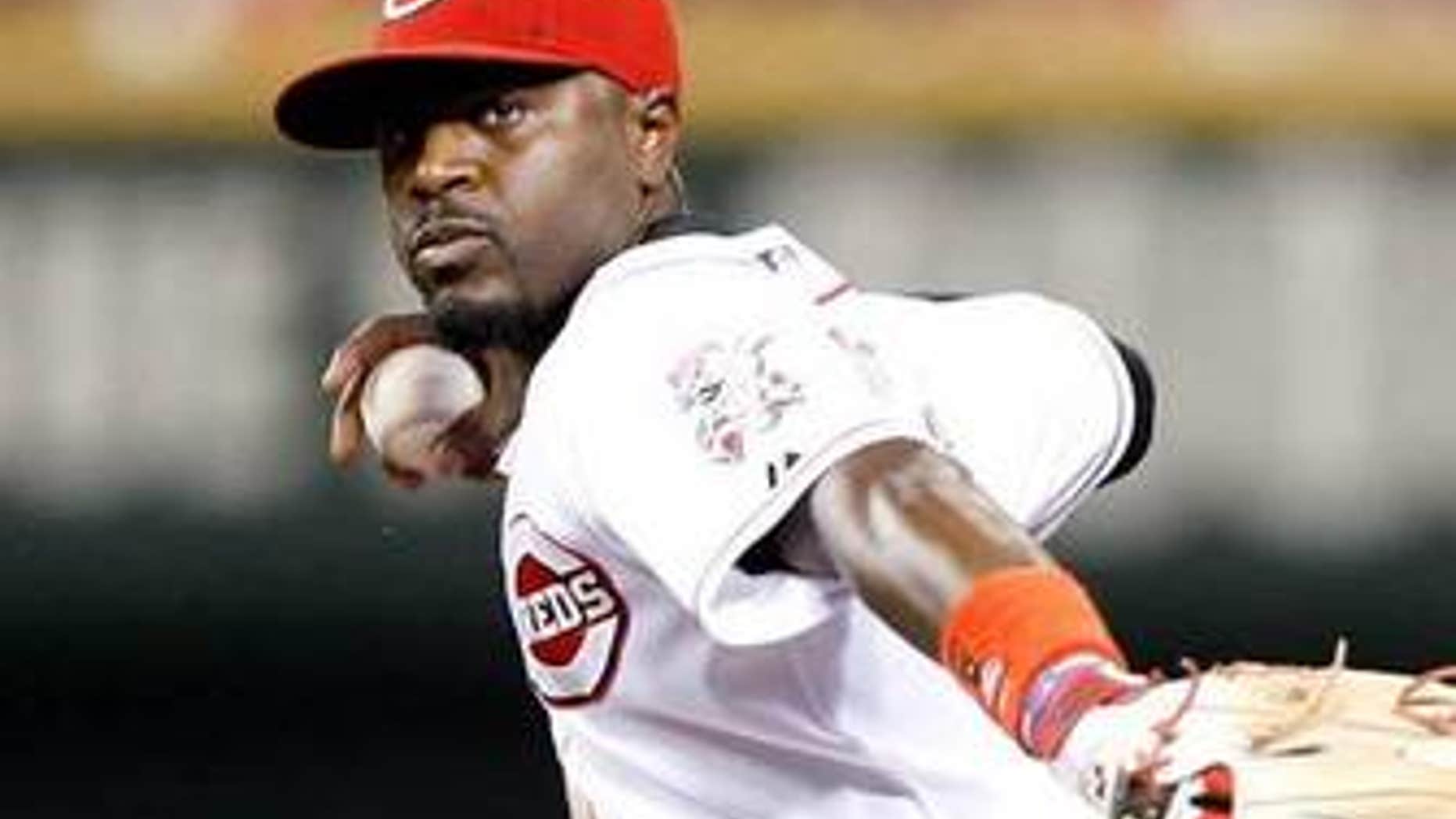 Clubhouse battles between reporters and the players they cover are nothing new. But last night Reds second baseman Brandon Phillips interrupted manager Dusty Baker's pregame presser with a full-on verbal assault on one of the team's beat writers. Check it out below:
Video: Brandon Phillips unloads on a reporter
Now, what apparently sparked the tirade was C. Trent Rosecrans questioning Phillips about his on-base percentage. Baker moved Phillips, who has an .310 OBP this year but also has 95 RBI, into the two-hole. Minutes earlier, according to reports , Rosencrans asked Phillips about his fledgling OBP and Phillips didn't want to discuss it.
Reds go from a hitter with a .320 OBP in the 2 hole to one with a .310 OBP
-- ctrent (@ctrent) August 28, 2013 Asked about his move in the lineup, @DatDudeBP said he didn't want to talk about it
-- ctrent (@ctrent) August 28, 2013 Well in case you couldn't make out Phillips' response, here it is:
"Hey, Dusty, the fat m----- f----- on the end (of the couch) is worried about my on-base percentage," Phillips said. "Why don't you tell him you're having me bat eighth though he is worried about my on-base percentage. Fat m----- f----- over there. Make him happy, Dusty. Fat m----- f-----. I'm tired of you talking that negative s--- about our team, dog. I found out your Twitter name now m----- f-----. It's a wrap."
Maybe Phillips should have done some research on Rosencrans, who has lived in Cincinnati in 2004, and based on his bio, seems like a pretty decent guy trying to ask a question that is fair game.
"I've also lived here longer than I've lived anywhere else, and hope to be here for a long, long time," he writes on the Cincinnati Enquirer website . "I've adopted you and have been lucky enough to be embraced by many here, giving me reason to call this home."
The Enquirer released a statement acknowledging the incident and said it won't affect the team's coverage.
"Phillips took exception to our analysis concerning his on-base percentage and a follow-up tweet after being moved into the second spot in the lineup," the statement said. "It is a fair subject to consider, and one our readers would expect us to address."
Was Phillips' tirade fair or foul? Tell us in the comments section below.