Philadelphia 76ers executive Bryan Colangelo resigns over social media scandal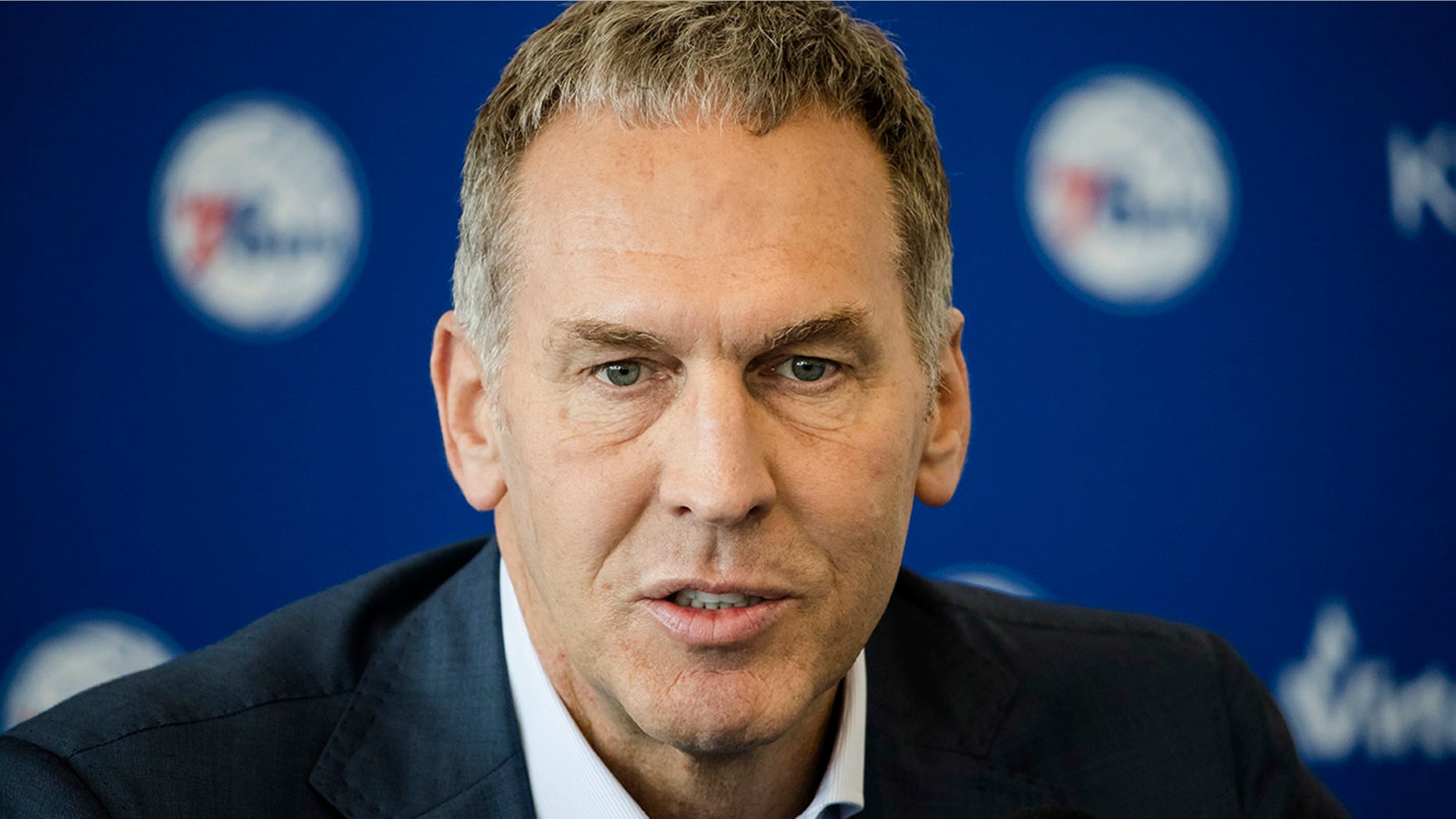 Philadelphia 76ers president of basketball operations Bryan Colangelo resigned Thursday following the team's investigation into anonymous social media accounts that posted information about players and league officials, the team announced.
Colangelo was under investigation after The Ringer published a report linking him to anonymous Twitter accounts that were used to attack current and former 76ers players as well as other NBA executives.
The 76ers hired the Paul/Weiss law firm to investigate the accounts and they determined that there was evidence that established Colangelo's wife, Barbara, was behind the accounts and that Colangelo had no knowledge that she was running them.
"The evidence supports the conclusion that Ms. Barbara Bottini, Mr. Colangelo's wife, established the Twitter accounts and posted content on those accounts," the law firm said in a statement, adding that Bottini admitted to creating the accounts and posting the content on them.
The 76ers said in a statement that it became clear the scandal affected Colangelo's ability to lead the team.
"We find the situation to be disappointing for our entire organization. We are determined to continue the tremendous progress we have made over the last two seasons in our quest to win an NBA Championship," the team said.
Colangelo released a statement denying that his conduct was reckless.
"I vigorously dispute the allegation that my conduct was in any way reckless," he said. "At no point did I ever purposefully or directly share any sensitive, non-public, club-related information with her."
Philadelphia appointed head coach Brett Brown as the team's interim president of basketball operations.
Colangelo is a two-time Executive of the Year Award winner and has served as a top executive in NBA front offices with three different teams – the Phoenix Suns, Toronto Raptors and 76ers.