Phil Jackson reiterates Knicks' desire to trade Carmelo Anthony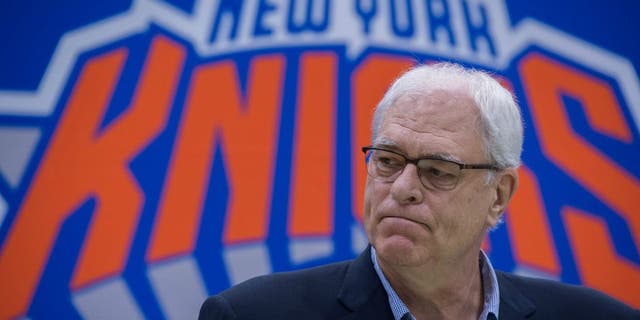 When Phil Jackson met with reporters at the end of the regular season, he made it clear that the Knicks want to move on from Carmelo Anthony by trading him this summer. His comments drew the ire of the union for the players, and they earned a pretty funny response from Anthonyhimself.
Melo has a no-trade clause, of course, so Jackson's rhetoric is ultimately meaningless unless the player agrees to be dealt to a different destination. But despite the warning from National Basketball Players Association executive director Michele Roberts, and despite the fact that Jackson is powerless in this situation without Anthony's blessing, he chose to double down on his earlier remarks.
"He has a no trade contract, Jackson told reporters at the NBA Draft Combine in Chicago, when asked if he wanted Anthony back with the Knicks next season. I think I expressed what I felt. I can't express it any better. I thought it was well-said, even though a lot of you didn't feel quite that way. But we'd like him to have success, the opportunity is narrowing. We'd just like him to have success somewhere. We're not going to be there. Hopefully we'll be maybe a playoff team next year. It would be tough to consider us possible champions.
Anthony is under contract for two more seasons, but has an early termination option for the final year of his deal that would allow him to become an unrestricted free agent in the summer of 2018. If Jackson continues to make things uncomfortable in New York, and if he can orchestrate a trade that would send Melo to a contender, it's at least possible that Anthony would consider leaving under these circumstances.
But all Jackson is doing by continuing to talk about this is lowering Anthony's value in any potential trade package.